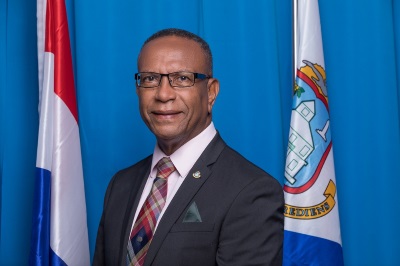 PHILIPSBURG:--- The Honorable Minister of Education, Culture, Youth and Sport (ECYS), drs. Rodolphe Samuel, has taken the bold decision to keep schools closed and to start the new school year with online learning, until further notice. He communicated this to parents and guardians via a letter, dated July 31, 2020. But, are schools prepared to deliver education online?
Unfortunately, the Minister's decision came ten days prior to the official start of the new school year, which gives schools very little time to prepare. In a press briefing, just two days earlier, the Minister had given a strong indication that schools would open the traditional way while the necessary health and safety protocols would be put in place. Several school boards also announced that they were busy putting the required protocols in place to be able to receive their students in the new school year. As far as online learning is concerned, only one school board, the Protestant Christian Schoolboard, mentioned that it was prepared to offer in-school teaching or to go over to virtual teaching immediately.
As the Minister of ECYS is also the head of public education, it would have been good if he could have assured parents, students and the public that the public schools are also prepared and ready to offer online teaching when school starts on August 10th. Public education is the second largest group of schools with approximately 1400 students, 160 teachers and seven schools. With this amount of students, teachers and schools, Government should actually be leading the charge and setting the example as far as online learning is concerned.
The Minister mentioned in his letter that various approaches can be found in the Sint Maarten's Education Continuity Plan. Several questions come to mind when contemplating the Minister's decision to start with online learning. Is the Sint Maarten's Education Continuity Plan available on line so that parents and the public can have insight as to what and how students will be learning while at home? Has the curriculum content been adapted with respect to timing and pacing? What does the online schedule or timetable look like? Have the teachers received the necessary training to be able to prepare and deliver online teaching? Are all teachers in possession of an adequate PC or laptop as well as the necessary software? Has the Ministry ensured that reliable internet access is available to all students? If there are students who do not have access to the internet at home, has the Ministry made arrangements for these students to receive online teaching, under supervision, at their community center or at one of the schools in their vicinity? The Ministry should not expect a household with multiple school-going children to have only one device such as a laptop, a tablet or a phone. Therefore, has the Ministry ensured that each student possesses a device on which he or she can receive online education? Most of the responsibility for learning will now be shifted from the school to the home and from teachers to parents. Parents will be required to supervise their children as they follow online classes and to assist them with their homework assignments and projects. Therefore, does the Minister's plan also include the necessary training or preparation for parents to be able to cope with online teaching? Has the Ministry considered that many parents still have to go out to work? In a case like this, can parents depend on the Ministry to provide a location, with a teacher, where they can send their children to follow online classes? This should also be the case if children do not have a quiet place at home where they can work without being distracted. Does the Minister's plan also address the issue of student assessments as well as the evaluation of the teaching-learning experience?
The Minister's decision to establish online teaching is a very serious one that affects a total of some 7000 students, 700 teachers and 25, fully subsidized, primary and secondary schools. But, there are also a number of non-subsidized schools, that do not fall under the authority of the Minister of ECYS, such as Learning Unlimited (LU), Caribbean International Academy (CIA), and all the nursery schools. Nevertheless, as far as the health, safety, and wellbeing of all students on Sint Maarten are concerned, these schools fall under the jurisdiction of the Ministry of Public Health, Social Development and Labor (VSA in Dutch). As such, it is the responsibility of the Minister of VSA to ensure that these schools are in total compliance with the COVID-19 health and safety regulations on Sint Maarten. If the non-subsidized schools are allowed to receive students in the new school year, these students will pose a serious health risk to their circle of family and friends. Will the VSA inspectors go out and physically inspect these schools to determine if they are COVID-19 compliant?
The decision to start with online learning is just the first step in a series of decisions to ensure that our students receive quality online education. Parents need to be assured that their children will receive an education that is at least equal or perhaps superior to classroom instruction. For this reason, the Minister should make the plan available as soon as possible. It would set parents' minds at ease knowing that our schools are ready to offer their children quality education during these trying times.
Wycliffe Smith
Leader of the SMCP