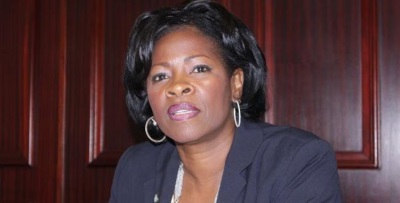 PHILIPSBURG:--- Leader of the Peoples Progressive Party Gracita Arrindell states said in a press release that The Dutch Parliament supported the establishment of a new 'Caribbean Reform' entity including the conditions set by PM Mr. Mark Rutte Cabinet III for short term and temporary liquidity support for the governments of Aruba, Curacao, Sint Maarten. This 'one shoe-size fits all' proposal from Holland was countered by arguments and counter-proposals by the respective governments in the Caribbean. The result is a stalemate. In the interim, the impasse is an opportunity for government to take a hard look inwards for alternative means of income where there is already an infrastructure in place. Such a source of income can be the offshore market, the yachting industry, and private aircraft registry".
"The offshore business was once a lucrative income source for islands especially Curacao. It subsequently relocated to other countries including Holland, Switzerland, and some (British)) islands in the Caribbean. While there are new and more stringent regulations that govern the offshore sector, it remains a good way of generating income for governments. Holland continues to attract new offshore companies. This is especially true after 'Brexit'. The Governments of Sint Maarten, Aruba, and Curacao can benefit from considering a joint approach and taking a closer look at re- establishing a beachhead in this industry, in spite of the fact that some investors are moving out their shares. Case in point; According to a recent 'Bloomberg' article written early September by Mr. Benjamin Stupples, Curacao suffered a financial blow in the offshore sector, after multi-billionaire Mr. Anthony Bamford chairman of excavator machine giant JCB took all his shares in the company from a Curacao holding company to Switzerland".
Arrindell ponders; "How do we move forward? Answer; Holland has one Representation with offices in Sint Maarten, Aruba, and Curacao. All three islands have their own Minister Plenipotentiary in The Hague. These offices must be more than just the link between the European and Caribbean based countries. The representatives must continuously 'walk the corridors of power' with a plan that includes the revival of the offshore industry. "Lobbying for investments" through trade missions is a well-known foreign and economic relations policy practiced in The Hague for centuries. Sint Maarten, Curacao, Aruba can revive the offshore sector within a short time. The off-shore infrastructure 'footprints' are still present on the above-mentioned islands and all three islands have previous experience and a deep well of expertise operating in this sector. ".
Gracita continues and states; since funds are scares for everyone it is critically important that the islands pool their resources and jointly make a case to their Dutch counterparts at the ministries of Economic Affairs for their support and expertise in re-establishing the offshore industry in Sint Maarten, Aruba, Curacao. The Caribbean governments must get together to attract the best tax lawyers in or outside- of the Kingdom with one mission only: re-establishing the lucrative offshore business on all three islands.
There's enough 'clean' money in the world to support a healthy industry and attract capital back to our islands.
What is possible for Switzerland and the Netherlands should be possible here as well under the new international tax rules and other regulations that govern this business. The Central Banks of Curacao and Sint Maarten and of Aruba can offer a guiding hand and play a transparent role in this process."
Gracita says: "additionally, Sint Maarten must set out regulations to attract the yachting and private jet sector back to our shores. We are geographically well located and have a beautiful island to market. Other islands are rolling out the 'red carpet' to attract quality tourism instead of blindly promoting mass tourism with all the negative consequences we have had the chance to experience over the past three decades. This will not happen overnight and will require expert advice. The kind of tourist we seek to bring in will not tolerate dirty streets and scattered litter. Nor will they be attracted to cheap storefronts, hawking cheap trinkets. We must face our crime problems head-on and deliver trouble and worry-free vacation for our visitors. Our population can only benefit from a safer island where families can stop worrying about their children and criminals can take their nefarious business elsewhere. This new attitude can only improve our quality of life and bring back prosperity. It will not happen by itself- it will only happen if we all pitch in and do our part. There are no more high or low season to count on thanks to the COVID- pandemic and its related effects on our economies. Experts are predicting this will last at least for another three years. We are in dire need of decisive and inclusive leadership to get our island moving in the right direction.
Arrindell concludes: " with the right frame of mind and desire to work together to achieve a common goal, we can flourish once again. However, achieving this goal requires the input of elected and appointed officials who have the background, integrity, determination, and skills to get the job done. The old way of doing business no longer works and will not work ever again. It's equally important that citizens no longer accept the 'laissez-faire' - way of doing business of the past that has left our country's coffers empty today. Our city center is a 'ghost town' at night and many of our citizens including our pensioners are left poor and destitute. They are also prisoners in their homes, afraid or unable to venture out. We can do better"