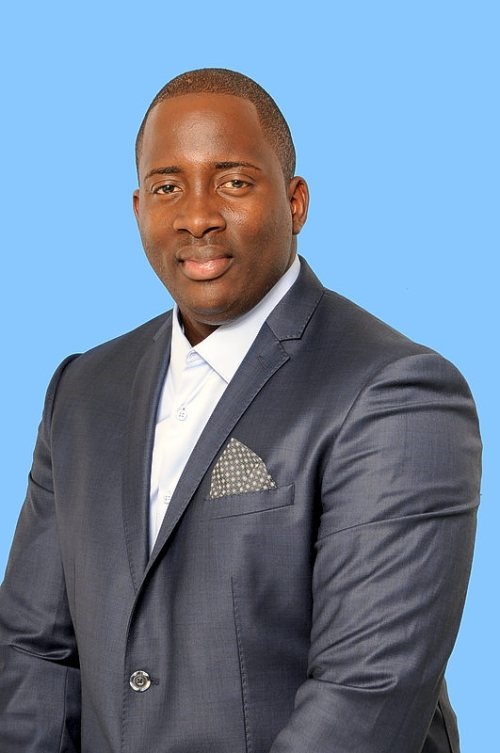 ~Minister has 4 weeks to respond to petitions submitted by law enforcement officers.~
PHILIPSBURG:--- Detective " Police Inspector" Lyndon Lewis has won 17 cases against the Ministry of Justice for the year 2020 all of which are related to police remunerations and petitions 14 of the officers submitted to the Minister of Justice Anna Richardson all of which went unanswered. On Monday, November 16th, 2020 the judge of the civil servants administrative court ruled in favor of the 14 officers who started court procedures against the Minister of Justice.
In an invited comment, Lewis told SMN News that he represented 11 police officers, one pensioner, an immigration officer, and a police dog handler who petitioned the Minister five months ago for their rightful positions and remunerations. Lewis said the Minister never responded to his clients and as such, they moved to court. In the decision rendered on Monday, the judge has given the Minister 4 weeks to respond since the 5 months waiting period is up. The Minister also must cover the court costs for the procedures based on the ruling.
Lewis said the officers felt disrespected by the Minister of Justice since she did not respond to the appeals made by the police officers. The Attorney that represented the government told the court that he advised the Minister to take a decision on each of the petitions however the Minister did not adhere to the attorney's advice.
Lyndon Lewis a police inspector who also won several court cases against the government of St. Maarten is also awaiting his rightful remuneration and is hopeful that the Minister of Justice would respect the court ruling of 2016 whereby the court also ruled that he should be placed in his rightful scale.
Lydon Lewis was sent home in April 2015 pending an administrative investigation that he also won in courts however despite former Minister of Justice Raphael Boasman's decision that he be placed back on the job, Lewis is still at home receiving his full salary as a police officer but is not given the opportunity to work.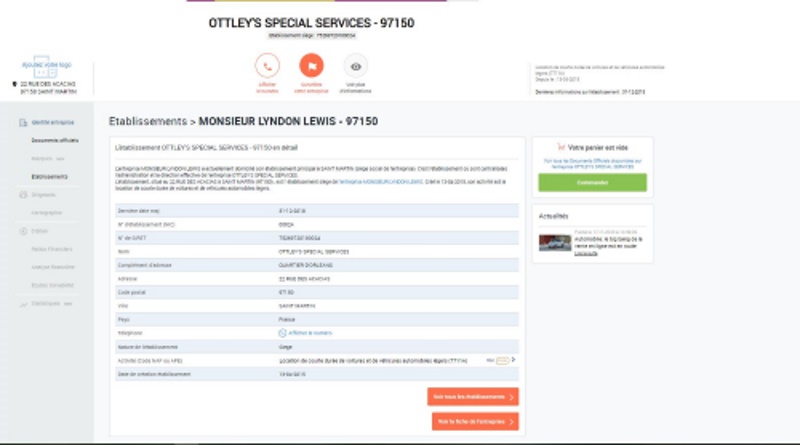 In April 2020 Lydon Lewis was appointed as a legal advisor to the Minister of VSA where he currently works.
Lydon Lewis is also the owner of Ottley's Special Services a French registered company since he holds dual nationality. His company provides administrative services while he is also permitted to rent vehicles. The French registered company is located in Quartier d' Orleans while his vehicles are purchased from an automobile dealer on the Dutch side and are all registered on the French side with French license plates.
SMN News has conducted its investigation which shows that Police Inspector Lyndon Lewis is not renting vehicles illegally as it is rumored. Attached is a copy of Lewis's company's registration.