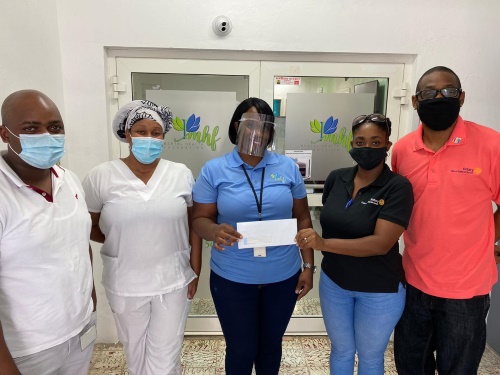 PHILIPSBURG:--- The Rotary Club of St. Martin Sunset recently sponsored tickets for MHF nurses to attend the annual Nurses Brunch hosted by Nurses We Care and Dr. Randall Friday's Women's Health Clinic.
Nurses at the Mental Health Foundation work as part of a team of professional and medical staff that includes counselors, social workers, psychologists, and psychiatrists. Typical job duties of nurses at MHF include but are not limited to: giving advice and arranging support for patients and relatives, liaising with doctors, social workers, and other professionals, writing and updating patient records, assessing and planning nursing care requirements, organizing workloads, visiting patients at home and administering medication.
The purpose of this event being held on December 5th is to rejuvenate, motivate, and appreciate the nurses, healthcare workers, and nursing students on St. Maarten. Attendees to the event will have the opportunity to socialize, network, have open discussions, and gain advice.
The Mental Health Foundation would like to thank the Rotary Club of St. Martin Sunset for their generous donation and continuous efforts in providing opportunities within the community.
The Rotary Club of St. Martin Sunset meets every 2nd and 4th Monday of the month at 7:30 pm at Carl N Sons Inn & Conference Facilities in Cole Bay. For more information call +1 721 587-4193.