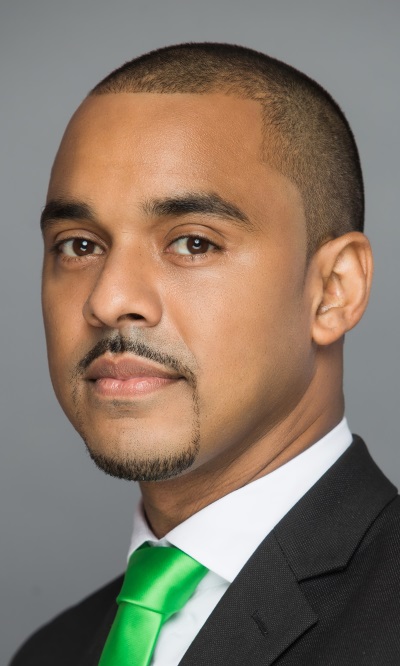 ~ Official declaration still to be made, as discussions with Dutch Government still ongoing, MP Grisha Heyliger Marten to be President of Parliament.~
PHILIPSBURG:--- MP Rolando Brison has passed the screening process to become the next Minister of VSA. However, the official announcement has not been made public as the coalition government is treading lightly as they have until next week Wednesday, December 16th, 2020 to make a decision on whether or not St. Maarten will accept the Caribbean Reform Entity (CRE).
The Dutch Government is demanding that St. Maarten accept the conditions set forth before they can obtain any liquidity support, one being the CRE to monitor the country's finances. A decision must be taken by December 18th when the next meeting is held.
When MP Rolando Brison leaves his seat in Parliament to take up a seat in the executive branch then MP Grisha Heyliger Marten will be voted in as the next chair of parliament while Luc Mercelina will come in as the next member of parliament on the United People Party faction. Having Brison take up the Minister of VSA seat then the current Minister of VSA Richard Panneflek will leave to take up the position as Deputy Minister of Plenipotentiary in the Hague.
The coalition government is taking its time and threading lightly because Grisha Marten Heyliger is also heading the decolonization committee of parliament and busy working with PRO Soualiga on getting the decolonization process to finalize. Having Marten Heyliger as the chair of parliament will then change the game plan as she is highly anti-Dutch due to what her family including her husband Theodore Heyliger and many other politicians went through when they were investigated for years then arrested and convicted. Questions are now being asked who will be the sacrificial lamb in the Council of Ministers for accepting the Dutch conditions as it is clear the Dutch will not change its CRE law for St. Maarten especially since Curacao and Aruba already accepted the conditions including the establishment of the CRE in their countries.
It should also be noted that in order for the Dutch Government to establish the CRE all four Kingdom partners must agree to the changes to the Kingdom Charter so far St. Maarten is the only country within the Kingdom that did not accept the conditions given by the Dutch even though the government, especially the Minister of Finance was blackmailed some weeks ago when he floated a bond.