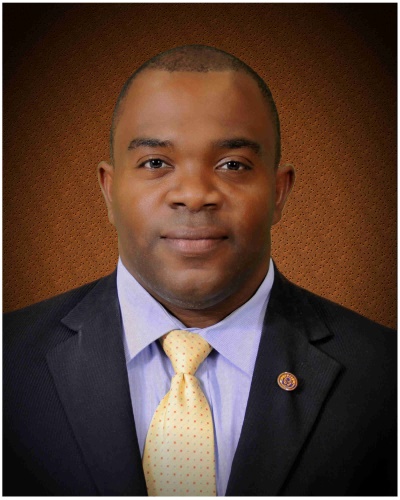 PHILIPSBURG:--- Independent Member of Parliament Christophe Emmanuel is seeking to obtain the letter read by St. Maarten's Minister Plenipotentiary Rene Violenus during the most recent Kingdom Council of Ministers meeting in Holland on December 18, 2020. Emmanuel sent the request for the letter to the Chairperson of Parliament MP Rolando Brison on December 24.
Emmanuel explained that media outlets and others are on record as stating that the letter read by Violenus was not well received by the Dutch government as it supposedly accused the Netherlands of the position St. Maarten finds itself in and one of the reasons the COHO agreement was not signed at the time.
"But no press reported on the content and nobody from government has informed the people of St. Maarten or the Parliament of St. Maarten what their representative in Holland, through the Prime Minister of St. Maarten, said on the floor of the Second Chamber," MP Emmanuel said.
As such, MP Emmanuel requested Chairman Brison to provide a copy of the letter read by Violenus on December 18. "Everything in this whole affair as well as with the COHO legislation and country packages will soon come to light through my obligation to inform the people of St. Maarten either on the floor of St. Maarten's Parliament or by any other means necessary," Emmanuel concluded.