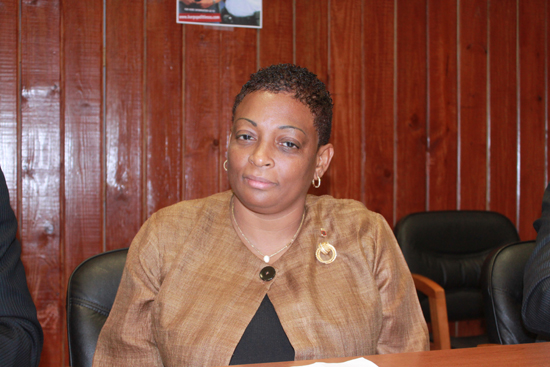 PHILIPSBURG: --- Justice Minister Magali Jacoba has a busy week on St. Maarten. She meets recently sworn in acting Lt. Governor and local Chief of Police Reynold Groeneveldt on Monday, followed by talks with the Dutch technical assistants for the police.

On Monday afternoon, Magali meets with unions representing the police, and later she will talk with advisors about the consequences of a recent court ruling that recognizes the American-Dutch Friendship Agreement. That agreement gives US citizens the same rights as Dutch citizens in the islands.

Later in the afternoon, the justice minister meets with outing acting Chief Police Commissioner Ademar Doran and in coming Chief Police Commissioner for St. Maarten, Saba and St. Eustatius Peter de Witte, and the incoming police chief for Bonaire who will become the future head of police for Bonaire, St. Eustatius and Saba (BES) Jan Rooijakker.
The Brooks Tower Accord (BTA) policy is on the agenda for Tuesday. The minister will meet with advisors on the conclusion of the accord. The BTA gave undocumented people living on St. Maarten and the other islands of the Netherlands Antilles an opportunity to regulate their status. Jacoba signed off on the last BTA decrees Sunday evening. These will be distributed during the week. Also

The minister is here for the swearing in of the new Chief of Police for St Maarten Saba St Eustatius Mr. Peter de Witte.

The Win-Win Agreement parties will meet with the minister on related issues on Tuesday afternoon.
The new maritime clearance/visa policy will be up for discussion on Wednesday morning by Jacoba and relevant departments.
Meetings and discussions with various justice related departments occupy the remaining time on the schedule of the minister.

Jacoba returns to Curacao on Thursday evening. She will be back on St. Maarten in next week Tuesday.