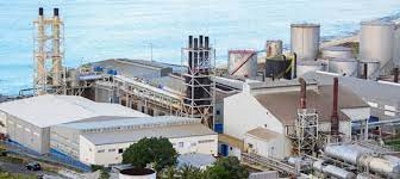 ~ Engines 7, 15, 17,19, and 20 down, hotels must cooperate or else island-wide blackout~.
PHILIPSBURG:--- The load shedding announced by N.V GEBE some three days ago continues in several areas of the island. It is expected that the load shedding will increase as heavy fuel at the power plant ran out.
SMN News learned that engines 7, 15, 17 19, and 20 were all down, however, GEBE mechanics managed to get engine 20 back up but this engine is not producing its full capacity due to the light fuel. Currently, the hotels on St. Maarten must cooperate with NV GEBE if not there will be an island-wide blackout.
Residents should be on the lookout that it is expected that their utility bill will increase since N.V GEBE is now using light fuel, thus the fuel clause will increase on their bills.
SMN News further learned that there is unrest at the power plant since the Temporary Manager of NV GEBE has denied their request of the mechanics to increase their salaries and to balance out their salaries. Despite the refusal to increase the salaries of the mechanics, the Temporary Manager has increased the salaries of the two former managing directors by 6%. Those are Kenrick Chittick and Iris Arrindell who were also promoted.
While the load shedding continued on Saturday morning Acting Minister of VROMI Ardwell Irion was unable to make contact with the Temporary Manager for updates.
SMN News also called NV GEBE offices for an update on the current load shedding and no one was available for comment. Even though the load shedding increased on Saturday morning NV GEBE did not send out any notices to its customers or updating its Facebook page.