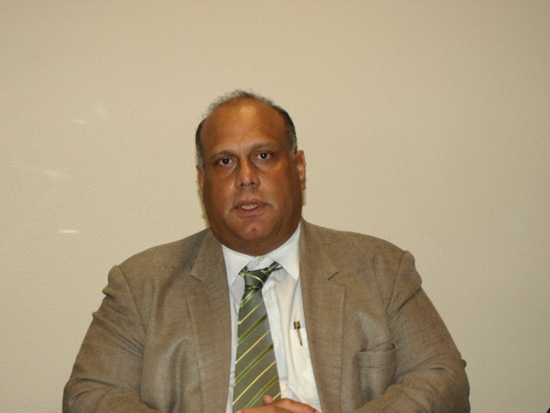 Willemstad: --- Minister of Justice David Dick has resigned from his position as Minister of Justice and will be sworn in as Commissioner of Economic Affairs on Tuesday evening during an Island Council meeting that is to be convened at 8:30pm. Dick's successor has been named as Magali Jacoba, a former island council member and current acting Lt. Governor of Curacao. It is not known yet when Jacoba would take the oath in her new position.
Information reaching SMN News states that the PAR board members ratified the changes that were made on Sunday night, while the discussion on the changes was discussed on Monday morning with the PAR dignitaries and board members, a final approval is to be given on Monday night during another meeting.
Commissioner Eugene Rhuggenaath resigned last week for apparent family reasons and the party had to replace that commissioner which is why the changes were made.
The change, which may shock some, is rather logical since Dick has extreme knowledge on the functioning of government as well as the dismantling process, which is underway at this time. In another year, the Antilles would cease to exist and the need for experienced people to be part of the process is of vital importance to the PAR.
In an invited comment, Dick said he is comfortable with the decisions taken by both him and his party. He further explained that there are certain projects he started as justice Minister and would have liked to complete them all but he is also confident that his successor would make sure that happens.
Dick has been highly criticized both here and in Curacao on his performance as justice Minister. He however, said his mission was to get the job done in the best interest of the islands.