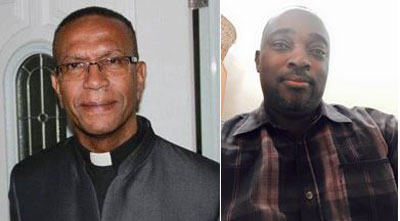 PHILIPSBURG:--- Two of five political parties that registered to contest the parliamentary elections slated for Monday September 26th 2016 plans to merge in order to capture the Christian population in one group. SMN News learnt from well-placed sources that the St. Maarten Christian Party (SMCP) headed by Pastor Wycliffe Smith and the Millennial Advancement Party" (MAP) headed by Peter Gittens intends to merge and they will be making the announcement next Tuesday when the SMCP presents its manifesto.
While Pastor Smith is well known in the Christian community Gittens is also known in the Anglican Church where he plays music. According to information reaching SMN News the two parties that have close ties with the churches on St. Maarten have decided to come together in order to keep out the other political parties from the church population.
Already the one of the SMCP members Elijah Singer had contacted Member of Parliament Rudolph Samuel and told him that God sent him to tell him that he should leave the National Alliance and join the SMCP. It is clear that the SMCP are doing their best to unite or to gather members from other political parties in order to strengthen their party for the upcoming elections.