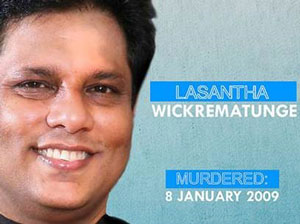 While the vast majority of murderous attacks on media workers remain unpunished, UNESCO welcomes an increase in the number of Member States showing the stronger will to monitor and report on these crimes.This encouraging sign comes as UNESCO and its partners prepare to mark the International Day to End Impunity for Crimes against Journalists on 2 November. It emerges from the Report by the Director-General of UNESCO on the Safety of Journalists and the Danger of Impunity, which will be presented to UNESCO's Intergovernmental Council of the International Programme for the Development of Communication (IPDC) on 17 November.
The report has been published every two years since 2008 on the mandate of the IPDC.
At the same time, the Report notes that fewer than one in ten cases of killed journalists are resolved by the judiciary, according to the information received from those Member States that have responded to the Director-General's requests for data about judicial follow-up.
In this year's Report, 40 out of 62 countries where journalists have been killed in connection with their work have responded to the Director-General's request. In 2014, date of the previous report, only 16 out of the 59 countries concerned had provided information.
Since 2006, the Director-General has cumulatively received information from 59 Member States on 402 killings out of the 827 in the last decade. However, only 63 of these 402 cases have been reported as resolved, representing 16% of the cases for which information was received and only 8% of all killings registered by UNESCO.
Since 92% of the incidents where violence was used to muzzle free expression and deprive the public of its right to receive information went unpunished, criminals are emboldened to feel that they can get away with murder, literally.
UNESCO has been calling on the Member States to spare no effort in prosecuting those responsible for the killing of media workers for many years. Continued improvement in countries' reporting on judicial actions taken against those involved in the murder of journalists, as observed in 2015, shows increased responsiveness to the attention by UNESCO and the UN as a whole to the