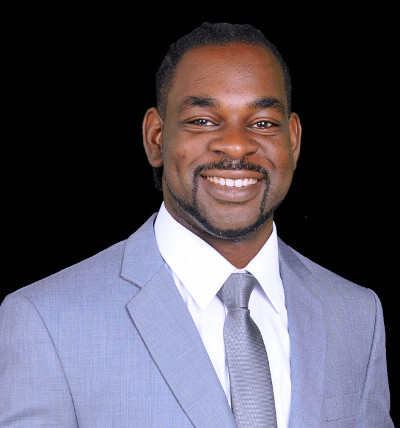 Mr. Elvis Lewis introduced as new candidate on SDM slate pledges to use his knowledge in a progressive way to bring about change.
Elvis C. Lewis, now director of Soualiga Progressive Consultants, former Quality Control Technician/ Asphalt Plant operator at Windward roads, and most of all dedicated to serving communities in St. Maarten, proudly postulated himself as candidate Nr. 5 with the St. Maarten Development Movement.
SDM was endorsed with 194 signatures on Monday the 8th of January 2018 and is led by Mr. Benjamin Ortega since 2015.
Elvis stated "I am pleased and honored to officially introduce myself as the new Nr. 5 on the St. Maarten Development Movement. I took the spot of my SDM colleague, Mr. Terrance Frederick, who unfortunately couldn't participate this time around. Yet his presence is still there as a strong and passionate supporter."
"As a son of the soil with deep roots on both sides of this great Nation, I studied Civil Engineering in the Netherlands with the intention to use the skills that I've learned to help prepare my island to be as hurricane-resistant as possible. I succeeded in my quest for knowledge on construction methods and technologies (Associates + Bachelors) only to realize that the last hurricane exposed once again the sad mentality and lack of unity of our elected leaders. I realized then that the only way possible to go against this status quo and to really help my country was to offer my skills, services and passion as member of Parliament."
"I am not the kind of person to run away from making tough decisions, whether it is leaving my island at the age of 16 to study abroad, or choosing to come back and take part in the financial suffering that is wide-spread regardless of qualifications, or starting my own business in a time of uncertainty. I understand what the community is going through and I firmly believe it's caused by a lack of vision. We have not chosen a clear direction for this nation since we obtained our new status on 10-10-2010.
The amount of incomplete articles in our constitution that leave room and loopholes to be exploited is a clear indication of such. If elected into parliament, I will take the tough decisions needed to defend your interests."
"I believe in the power of knowledge. For this great nation to reach its full potential, we need to give all the people the knowledge needed to be able to make proper decisions."
"I look forward to a positive campaign, meeting all kinds of people, and tackling challenges with a quest to move everyone in St. Maarten forward."
"For a Better Quality of Life SDM is Your Silver Lining"
SDM Press Release