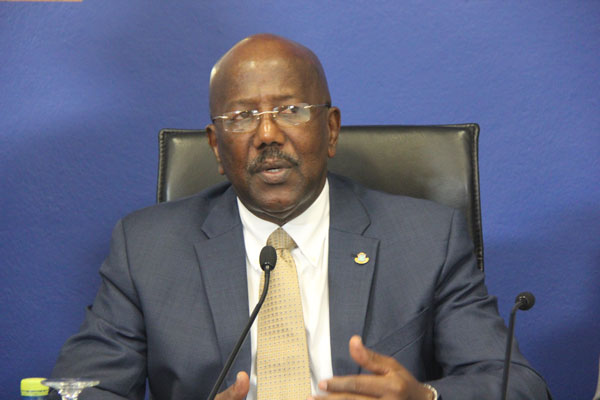 PHILIPSBURG:--- National Alliance #23 candidate William Marlin said in a press release on Monday that the timing of the detention of United St. Maarten party leader Member of Parliament Frans Richardson is strange and seems to be intended to influence the outcome of the February 26, snap parliamentary elections.
"It should not be seen as any coincidence", Marlin said. He alluded to a similar untimely detention of Member of Parliament Silvio Matser in March 2016, in the middle of a crucial debate of the country's draft budget. At the time of his arrest Matser had been a member of an eight-member coalition, which supported the National Alliance-led government and his arrest at the time stalled an important budget debate as the governing coalition was unable to muster the minimum 8 signatures needed for the meeting to proceed to the second round, when the budget was to have been voted upon.
"I don't want to create any controversy and I don't want to make it appear as if I am interfering in the legal due process, but his arrest comes as a bit strange to the general public particularly for an investigation that has been ongoing for some time now", Marlin said.
"This isn't something where someone was robbed last week and you now found the robber. It is a case that has been ongoing for some time and in the heat of a campaign, just days before an election, you pick up the leader of one of the key political parties in the race. It tends to influence the outcome of the election and that we should never have. Because what happens, if tomorrow lets say, when the dust is settled, what will you do - issue an apology and say actually there is nothing we have on the person. No, let the election be fair and free. Let the people vote their conscience for who they may want and then for my part, you can move in the next day after the election".
Marlin said he empathized with the Richardson family and wished them much strength at this time.