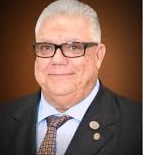 PHILIPSBURG:--- Member of Parliament and Faction Leader for the United St. Maarten Party MP Buncamper sent a letter to the Minister of VSA Richard Panneflek regarding unemployment benefits. The letter is self-explanatory and is below.
Below is a quote that I literally got and I decided to ask the questions at the source to ensure people get the right answers.
"The unemployment benefit doesn't seem to work. Lots of people applied for it but got a food box instead. Food box doesn't pay the bills. When you send an email to complain, nobody answers."
Based on the above I have the following questions Minister;
1. How many persons have applied and how many have been denied or granted a food box instead of financial assistance to cover their financial needs?
2. Are any arrangements being made for the persons requesting aid when it comes to water and electricity? This is also a form of providing aid by paying the water and electricity bills and thus ensuring that GEBE doesn't remain with too many outstanding bills. Naturally an average of the past 6 months will be used to curb any abuse, as the higher balance will be for the consumer.
3. How often does a recipient receive a food box and for how long does such a food box go?
4. What's the average value of the food boxes presently being given versus the unemployment benefits due to Covid19?
5. Is there any timeframe for the persons that requested to receive an answer on when they can collect their financial assistance?
6. Many persons are being jeopardized presently with not receiving their stamped documents from the tax office / receivers to be able to apply. Why not wave such seeing the inability presently of the government itself to comply with such, or is this statement incorrect?
7. How is the process for application for unemployment benefits going and which entity or department handles the intake, approval and disbursements?
8. If it's different entities is there a proper sharing of information? Please explain how exactly it works so I can understand it correctly.