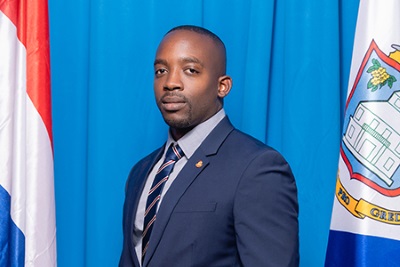 ~ Government yet to deliberate the Henderson International verdict. ~
PHILIPSBURG: --- The Council of Ministers is yet to deliberate the verdict delivered on Tuesday against the local and Kingdom Government with the contract that was taken away from Henderson International in late 2017 and granted to Smith & Orloff Associates by former Prime Minister Leona Romeo Marlin cabinet.
Prime Minister Silveria Jacobs said that while the Council of Ministers was notified of the verdict the COM did not get a chance to deliberate and make a decision on its way forward.
SMN News asked the Prime Minister and Minister of Finance if the Jacobs 2 cabinet will consider holding the Ministers personally liable for the decisions they took that have since impacted government coffers. Jacobs said that her government does not have to establish any new policy but in fact, each Minister can be held personally liable the moment they are sworn in.
However, Minister of Finance Ardwell Irion made clear that while he is not referring to the Henderson verdict is of the firm option that government will have to take the bull by its horns and hold former Ministers personally liable. " I personally believe that former Ministers must be held accountable by making an example out of them, if not this trend will continue."
Minister Irion said over the years he has seen several cases where the government is held responsible for the decisions by former Ministers.
The Minister of Finance further explained that the Government of St. Maarten made a down payment to Henderson Internationally while they also made it to Smith Orloff.