~ Allegedly signed permits without mandate --- Reliable Sources.~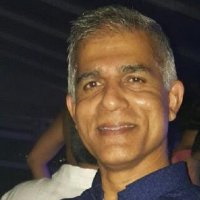 PHILIPSBURG:--- Acting Secretary-General of Justice Vidjai Jusia has been suspended by Minister of Justice Anna Richardson. SMN News learned that the Minister was looking closely at the Acting Secretary-General since taking office in 2020. Some concerns the Minister reportedly had back then was his permanent contract that was signed off by a former Minister of Justice that held the Ministry for a short period. Sources say the civil servant who was on contract drafted his own working agreement that was signed off by the former Minister of Justice and Prime Minister.
SMN News understands that Jusia was on desk duties since February 2021, however, he was recently suspended when it was made known to the Minister that the Acting Secretary-General was signing off on residency permit while not having the mandate to do so.
SMN News contacted the Minister of Justice for confirmation on the suspension, the Minister said that she has no comment on the matter since she considers it to be internal.