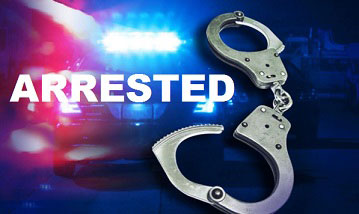 PHILIPSBURG:--- The male suspect that shot his partner in the Middle Region on Boxing Day was arrested on Monday evening at A.J. C Browers Road without incident.
Police Spokesman Joe Josepha said the suspect was taken to the Philipsburg Police Station where is he is being questioned.
In the meantime, the victim remains in critical condition at the St. Maarten Medical Center, unfortunately, the woman lost he unborn baby due to gunshot wounds in her stomach area.
SMN News learned that the young woman was about 6 to 8 weeks pregnant and her unborn child could not be saved.
Suspect arrested in connection with Basseterre Drive shooting
Over the past 24 hours, the staff of the police major crimes unit has been busy investigating the shooting that took place at Basseterre Drive in Middle Region in which a woman was shot several times on Boxing Day. She is in critical condition in hospital.

The team received numerous leads about the whereabouts of the suspect through the use of various investigative techniques.

A contingency plan to apprehend the suspect was developed by the team over the course of the evening hours. Using the investigative techniques, it was revealed that this suspect was driving a car on A.J.C Brouwers Road heading towards "Harold Jack" lookout point.

A checkpoint was set up in the vicinity of Harold Jack to intercept the car in which the suspect was driving. On Monday, December 27, around 10:20 pm, police stopped the vehicle and arrested the suspect with the initials E. C-C. He was transported to the police station in Philipsburg where he is held pending further investigation.
KPSM Press Release.