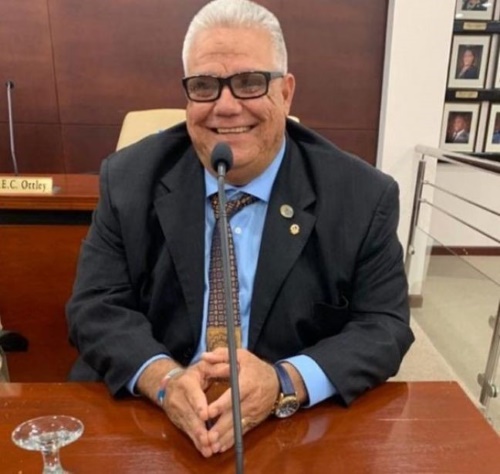 PHILIPSBURG:--- The Parliament of St. Maarten will be holding a public meeting on Thursday to inform the Parliament and people of St. Maarten that Independent Member of Parliament Claudius Buncamper has been suspended since he was convicted on December 23rd, 2021.
The Attorney General Office has dispatched a letter to the Minister of Justice and Parliament of St. Maarten informing them of MP Buncamper's conviction and suspension based on the constitution of St. Maarten.
The letter states that on December 23rd, 2021 the Court of First Instance of St. Maarten issued a verdict that pointed out that Buncamper has been convicted of corruption and forgery and was given an unconditional prison sentence of 32 months as well as deprivation of the rights to hold office for a duration of 7 years. Pursuant to article 50 second paragraph under "b" the Constitution of St. Maarten is the legal consequence of this that Buncamper's membership of parliament is legally suspended.
SMN News could not reach the Chairlady of Parliament MP Grisha Heyliger Marten on Wednesday for an official comment on the developments.
Last week MP Heyliger Marten told SMN News that MP Buncamper was appealing his case and that he would remain a Member of Parliament even though the constitution of St. Maarten dictates that he be suspended. While the Member of Parliament is suspended he will be receiving his full salaries and benefits.