~ President Gibbs does not care, else he would have acted earlier.~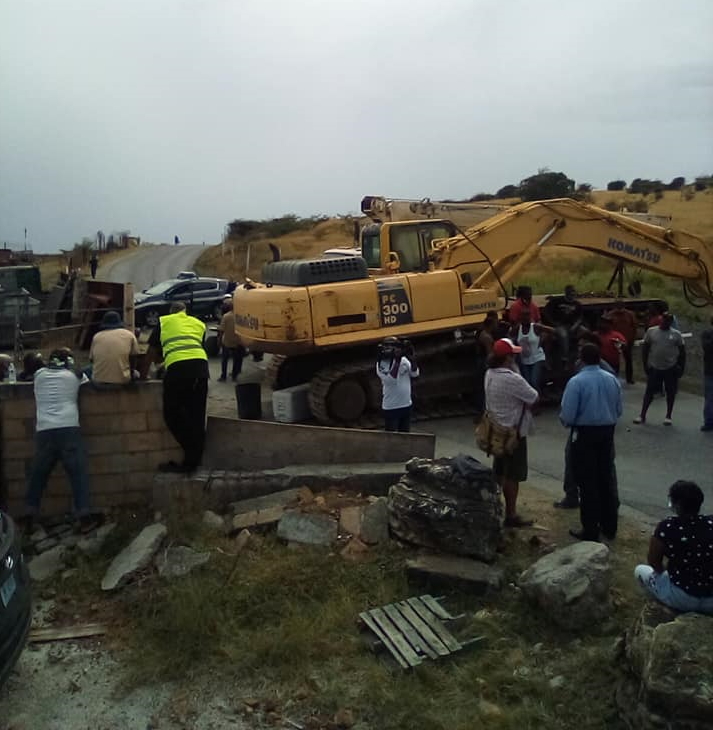 MARIGOT:---- Territorial Councilor Louie Mussington founder of the Rassemblement Saint Martin (RSM) made clear on Monday and again on Tuesday that the territorial council meeting that is being held today Tuesday, January 25th, 2022 is a total waste of time and will not assist the Webster family that are now protesting the auction of their land by blocking the main road in the vicinity of Gedimat.
The President of the Collectivity Daniel Gibbs does not have any political will to solve this problem, if he had he would have done so before because he had ample time to prepare for the auction slated for January 25th, 2022, Mussington said.
The law allows the Collectivity of Saint Martin to pre-empt the sale. The COM could have done so by having a project in place to pre-empt however the President of the Collectivity did not even accommodate the members of the council when they approached him in 2021 to prepare for the auction, Mussington explained.
"While the Webster and Beauperthuy families are going through a legal battle to be able to keep their properties the COM could have assisted by keeping the land for St. Martin and its people, but they just did not do that."
The Webster and Beauperthuy families have called on the people of St. Martin to come out in numbers to support them in their fight to keep their land. The Websters said their father purchased his land from his grandfather in 1985 and 20 years later they are being told that the sale in 1985 that was done by a reputable notary cannot be honored.
The younger Websters said their father has his deed that is registered at the "Aux Hypothèque " in Basse Terre and just like everyone else that purchased land and it is registered at the legal and government property registry, theirs too have been registered and must be honored.
They said the road will remain blocked until the State rectifies this matter because they have not done anything wrong or illegal.
On Tuesday meetings are being held at the Collectivity and at the Prefecture but so far the family said they have not been updated by either entity.
Asked if the auction that was supposed to take place today Tuesday, January 25th in Basse Terre took place or if it was placed on hold the family said they have not gotten any information on that either. They said the state representatives and the Collectivity held meetings on Monday that resumed today Tuesday but they do not know what they achieved with the meetings.
More on the interview with the family https://www.facebook.com/stmartinnewsnetwork/videos/1088716471950919