~ Sick leave extended based on doctor's advice.~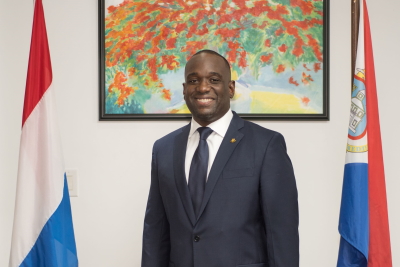 PHILIPSBURG:---Prime Minister Silveria Jacobs said in response to questions posed on Wednesday at the Council of Ministers' press briefing regarding the status of the Minister of TEATT Roger Lawrence who has been out on sick leave.
Jacobs said the Minister was expected to return to work on Monday, June 6th, 2022, however, she was informed that the Minister had to return to the doctor for further evaluation and it was determined that his medical leave was extended.
The Prime Minister said that based on the extended medical leave the Council of Ministers would have to make a decision on the way forward. In the meantime, the Minister of VSA Omar Ottley will continue as the Acting Minister of TEATT. Jacobs made clear that a decision will be taken because she does not want to burn out Minister Ottley by having him work for two ministries for an extended period.