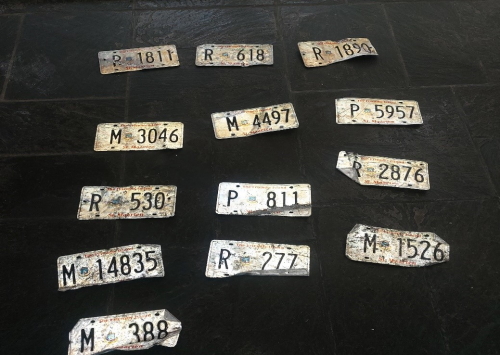 PHILIPSBURG:--- After the passing of the storm Fiona, the St. Maarten police recovered several license plates all around the island. several other plates were brought to the police station by individuals.
These plates were registered at the police station and later returned to the receivers' office on Soualiga Road.
Individuals or companies who had their plates lost during the storm can contact the receiver's office in order to determine whether they are currently at the receiver.
KPSM Press Release.