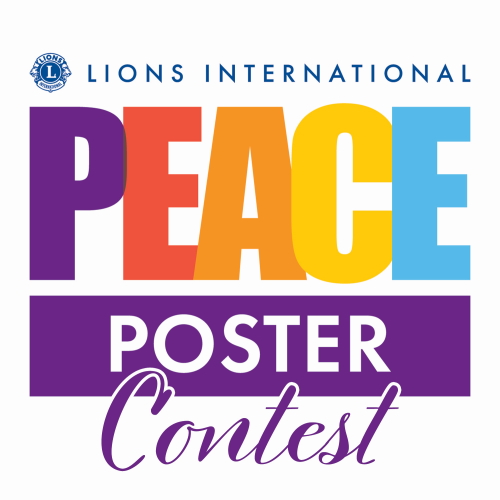 PHILIPSBURG:--- The Sint Maarten Lions Club recently launched its annual Peace Poster Contest at the Lions Civic Center in Sucker Garden under the theme "Lead with Compassion."
For many years, Lions Clubs all over the world have been sponsoring the annual International Peace Poster Contest in schools and youth groups giving children the chance to express their visions of peace and inspire the world through art and creativity.
Children know how powerful compassion can be. This year, young people are invited to explore and visually express the peaceful future that compassionate leadership brings.
The competition is aimed at pupils in primary school Groups Seven and Eight and Form One student in secondary schools. Interested students should reach out to their art teacher for more details about joining the contest.
Students ages 11, 12, or 13 as of November 15, 2022, are eligible to participate in this year's Contest. Interested participants are also invited to attend a
Training Session with well-known local artist, Ms. Tess Verheij, of the Art Craft Cafe.
The Deadline to submit Peace Poster entries locally is October 24th, 2022. A winner will be named after the judges have reviewed all submissions.
1st Prize: 3 Types of Paint:- Experiment with 24 acrylic, 24 gouaches, 12 watercolor paint tubes, and 12 metallic watercolor half-pans. In addition, 5 acrylic markers, 10 glitter gel pens, and the watercolor brush pen to create artistic masterpieces. Prize also includes Black DIY Sketch Pad, Watercolor Paper, Wood, and Canvases.
2nd Prize: Arteza Real Brush Pens, 48 Colors for Watercolor, 9x12" Mixed Media Sketch Pad, 2 Pack, Inkonic Fineliners Fine Point Pens, Set of 72 Fine Tip Markers, Water Brush Pens.

3rd prize: An all-expenses paid one-month Art class with local artist, Ms. Tess Verheij of the Art Craft Café.
The Grand Prize-winning poster is also eligible to be selected for entry into the International Contest.
A $150 gift certificate will be given to the Grand Prize winner's school to support their Art Department.
The Sint Maarten Lions Club understands the need for encouraging and instilling peace among our island's children and honoring their efforts in developing their artistic minds. Thanks to the teachers, parents, and guardians for motivating the eligible youth to participate in this year's Contest.
For more information, persons may contact Lion Shantall Zorrilla at 1(721)587-8962, Lion La-Teen Clark at 1 (721) 526-8237 or any of the Lions Club members. Email contacts are: This email address is being protected from spambots. You need JavaScript enabled to view it. or This email address is being protected from spambots. You need JavaScript enabled to view it.