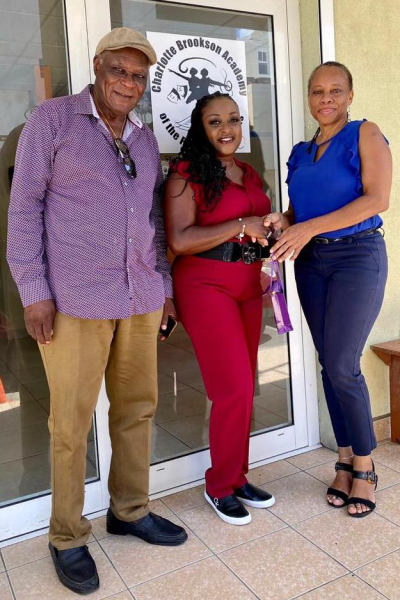 PHILIPSBURG:--- The organizers of last Friday's Culture Time 35th anniversary show donated the proceeds from the event to the Charlotte Brookson Academy of the Performing Arts (CBA), said Fabian Badejo.
The cash presentation was made to Tatiana Arrindell, the school manager on Tuesday, October 4, 2022, said Badejo, host of the long-running PJD-2 radio program.
"The 35th-anniversary show was a resounding success both in terms of the performances and the turnout," said Badejo.
Culture Time co-host, Dr. Rhoda Arrindell, made the presentation and expressed the hope that other entities would follow suit.
Thanking the Culture Time team, CBA manager Arrindell assured them that the donation will be put to good use.
Arrindell disclosed that the high school, the only one of its kind on the island, will soon sign a Memorandum of Understanding (MOU) with Bowie State University in the USA, which will open new horizons for CBA students.