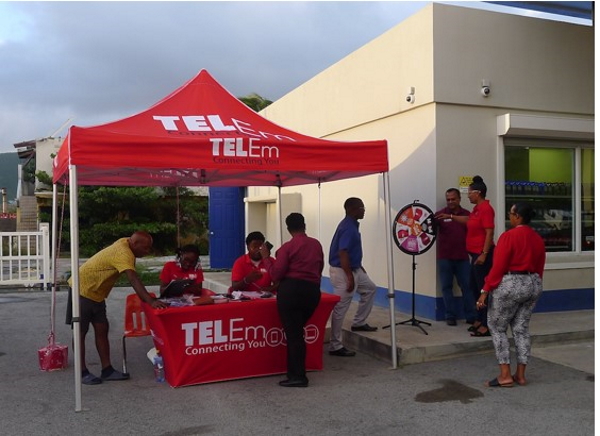 PHILIPSBURG:--- TelEm Fiber staff were on the forecourt of the Sol Antilles gas stations in Point Blanche and Sucker Garden Road Wednesday, inviting customers to sign up to join St. Maarten's premier fiber cable network and the chance to win one year of Triple Play service and ANG 4,000 gas.
The "Fuel the Season" co-branding campaign kicked off Wednesday with Sol Antilles customers invited to apply for fiber optic connections in areas where TelEm Fiber services are available. Once signed up, they receive a whopping $50 Top-up. For the purchase of ANG 50 gas, motorists get a chance to win the triple pay prize and a year's supply of gas to the value of ANG 4,000.
The campaign will name weekly winners of various prizes including Top-Up, Groceries, and Restaurant vouchers until December 21, 2022, when the top prize winners will be announced.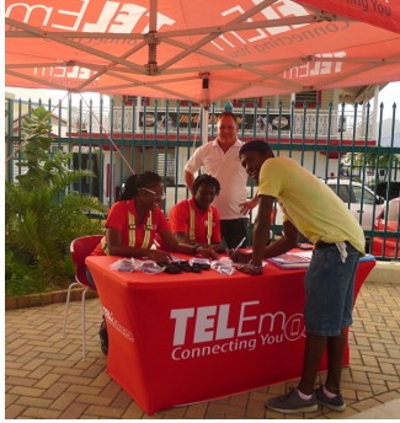 In the coming weeks and months, TelEm Group will be increasing its presence at various locations around St. Maarten, including gas stations that are visited by thousands of motorists each day.
"Motorists can already top up their mobile TelCell phones at Sol gas stations and recently, we have introduced kiosks so that Sol Antilles customers can purchase sim cards on demand," says TelEm Residential Manager, Marketing & Sales, Julie Zambrini.
Julie says there's much more in the offing with Sol that the company will be revealing soon, but for now, Wednesday's introductory "getting to know you" promotion was to inform visiting motorists about the company's Fiber Cable service and whether or not it is available in their respective areas.