~Kingdom partners to attend 4LO in Sint Maarten~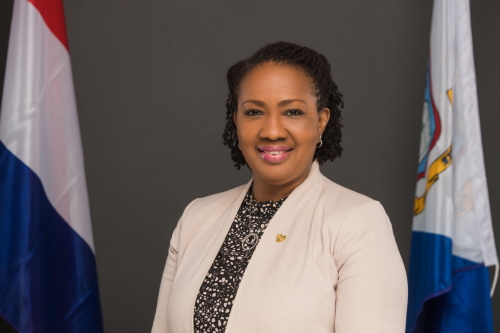 PHILIPSBURG:--- Prime Minister and Minister of General Affairs for Sint Maarten, Silveria E. Jacobs will be hosting Ministerial Consultation Quadripartite Meetings, dubbed the 4LO (vierlandenoverleg). The meetings are set to take place on January 12 and 13 at the Sonesta Maho Resort.
The event will culminate in a press conference between the four Kingdom partners, Aruba, represented by Prime Minister Evelyn Wever-Croes; Curaçao, represented by Prime Minister Gilmar Pisas; The Netherlands, represented by State-Secretary of Kingdom Relations and Digitalization Alexandra van Huffelen; and Sint Maarten, represented by Prime Minister Silveria Jacobs.
The Prime Ministers of Aruba, Curaçao, and Sint Maarten, together with the State Secretary, will discuss topics such as the previously debated alternative to the Consensus Kingdom Act COHO, the way forward with the Kingdom Act Dispute Resolution (Geschillenregeling), among other items relevant to Kingdom Relations.
"I look forward to hosting our colleagues for the first time since my tenure as Prime Minister and I hope that we are able to come to concrete decisions on the way forward with regard to the topics that will be discussed during this meeting," said Prime Minister Jacobs.