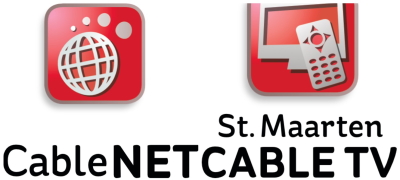 PHILIPSBURG:--- TelEm Group will be shutting down all remaining connections to its former St. Maarten Cable TV and St. Maarten CableNET services as of February 1st, 2023.
For the past months, Technicians and Customer Service have been tirelessly migrating customers from these outdated technologies to more modern fiber optic and IPTV services. These updated services come with options to watch multiple simultaneous streams, and enjoy favorite shows and live sports events on the go and on various mobile devices.
With the company's premier fiber-to-the-home (FttH) infrastructure that runs through most neighborhoods on St. Maarten, and TelTV+ being available to all customers with an internet connection, and few customers remaining on the two platforms, TelEm Group says a decision has been taken to finally pull the plug and press ahead with continually improving technologies that are available.
According to TelEm Group, Chief Commercial Officer (CCO), Mr. Michiel Parent, the Cable TV, and CableNET services have served customers well over the years, however, there was little chance of totally rebuilding these services after the devastation caused by Hurricane Irma in 2017.
"Customers of these two services have been loyal and were most patient and understanding while we provided them with the best that could be provided at the time while building our new Fiber network and replacing our old IPTV service with our state-of-the-art TelTV+ service. That network is now at a stage where it is offering superior service to tele-viewers and rewarding users of these platforms for their patience," said Mr. Parent.
The CCO says technicians and Customer Service will be pushing to connect the few remaining CableNET and Cable TV customers onto the new networks in time for the cut-off date of February 1st, 2023.
Any customers without service after that date are invited to contact the Helpdesk via 548-HELP (4357) to make a report, so that service can be migrated to the new networks/platforms.