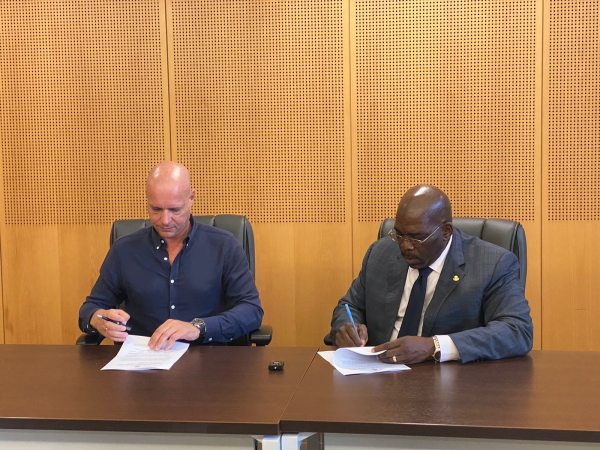 PHILIPSBURG:--- Last year on August 2nd at 14:00 hrs. a public tender for the reconstruction of the roofs at Martin Luther King Jr. Primary School was opened by the Minister of Education Hon. Rodolphe Samuel.
The bid had three (3) participating companies; Winward Roads, LICCOM NV, and Omega construction. After the bids were evaluated, the bidder with the best price and performance ratio was Windward Roads.
The deliverables for the project are The removal of the existing roof construction and to replace the existing roofs with concrete roofing.
"As the Minister of Education, Culture, Youth, and Sport, I am happy to inform the public that the repairs of the Martin Luther King school roof reconstruction are ready to start.
"We know that the Management, Staff, Teachers, Parents, and students would certainly like to see their school repaired so that the students can get back into their own environment.
"This is also the wish of the entire community. The projected timeline for the completion of the school is the upcoming school year 2023-2024. A town hall meeting will be held so that the citizens especially of the Dutch Quarter community can ask much-needed questions pertaining to the project.
"I would like to thank everyone affected by the closure of the school for their patience as we move into the construction phase of the project," Minister of Education Hon. Rodolphe Samuel stated in the press statement.