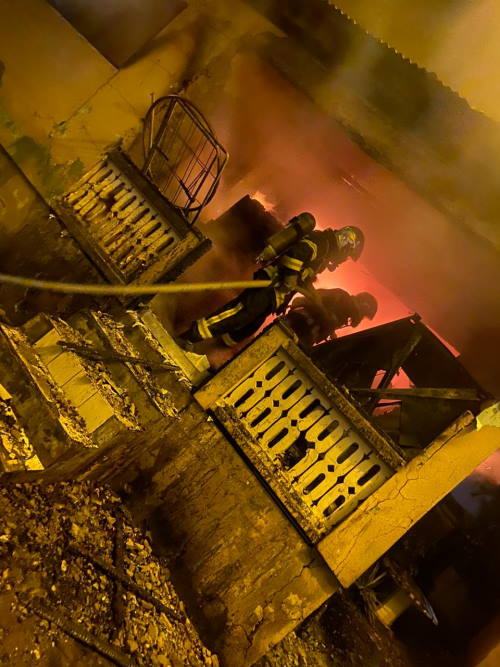 Marigot:--- Firefighters and the gendarmes responded to an early Friday morning fire on Rue de Hollande Marigot.
The authorities said in a statement that they responded to a house fire, the house was fully ablaze with a high risk of spreading to nearby homes.
The statement further states that due to the fire, there were three hours of power outage in the area while nine firefighters, two firetrucks, and one ambulance were part of the team that put out the early morning blaze.
The Gendarmes also confirmed that the early morning fire has some sort of connection with the shooting that took place during the early afternoon shooting that took place on Thursday that claimed the life of a 31-year-old man.