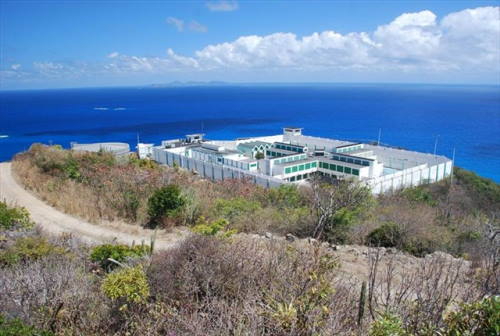 POINTE BLANCHE:--- On Monday, March 28, 2023, after being informed that a particular inmate of the Pointe Blanche Prison and House of Detention was not feeling well, the Prison Doctor was contacted, and arrangements were made to transport the inmate to the Doctor's Clinic outside of the prison. After the safety and security aspects were put in place, the inmate was transported to the Clinic for further examination.
Once the inmate in question was examined, the physician decided that the inmate should be transported to the Sint Maarten Medical Center (SMMC) for a more extensive examination. This request was immediately complied with and the officers in charge transported the inmate to SMMC. Shortly after that, the Prison Director received a call from the inmate's lawyer requesting to be allowed into the room where the patient was being treated by the medical expert on duty. After some deliberations, followed by a few phone calls, the lawyer was not allowed to enter at the time because it is not the policy of the prison to allow patient care to be interrupted by non-medical persons.
The Prison Management stated, "It is not the norm that a lawyer requests to be directly in the room with an inmate during medical procedures. The rule is that the officers would stand guard close by until the doctor has completed their assessment, and the inmate would then be returned to the Prison unless he/she is to be admitted at the Medical Facility. Their legal representative would then be able to follow the procedure to have a consultation with their client."
It is of utmost importance to note, that during the transporting of inmates to and from the Prison Facility, there are no interruptions, and that the sole purpose given for the inmate to leave the facility is complied with.
The Prison Management encourages all Legal advisors of the inmates not to hesitate, but to continue the usual practice of calling and arranging their appointments with their clients who are detained. Also, important to note is that this has been going very well and incident free over the years.
"It is our aim to continue the best relationship possible with Legal advisors and all other persons visiting our Facility," the Prison Management stated.