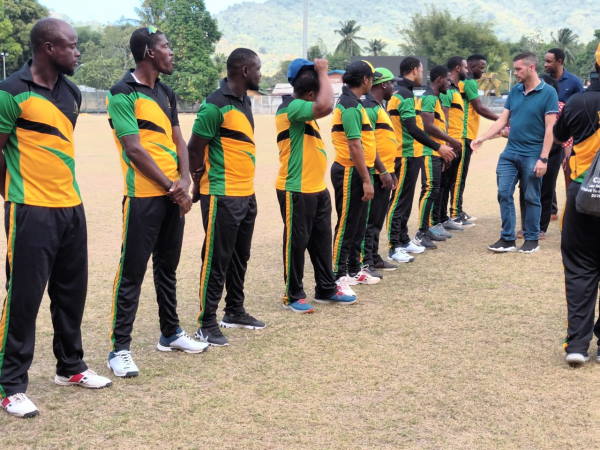 PHILIPSBURG:--- The Les Harris Cricket Tournament was held in Trinidad from April 3 to 7, 2023 at the Diego Martin Sporting Complex.
Jamaica, Guyana, and Trinidad participated in the bi-annual Cricket Tournament of the Caribbean Union of Teachers (CUT).
Stuart Johnson traveled to Trinidad as the 3rd Vice President of the CUT as the responsible CUT Officer supporting the host organization the Trinidad & Tobago Unified Teachers' Association – (TTUTA).
In his address, Johnson extended his appreciation to TTUTA for answering the call of CUT to host the Les Harris Cricket Competition which was put on hold since the Covid-19 pandemic.
"I am honored and proud to be part of the resumption of the CUT Les Harris Cricket Tournament which I assure you is here to stay on our sports Calendar of events," declared Johnson.
Shortly after the official ceremony, Johnson also formally declared the tournament open. At the end of the series of matches, Jamaica emerged as the winner of the tournament for the fourth consecutive time while placing second was Trinidad & Tobago, with a third-place result was Guyana.
Johnson stated at the closing ceremony on Friday evening, "Tonight we have Jamaica as our first place winner and much congratulations to you but we have several winners. Tonight everyone has won as you leave with an unforgettable cricket tournament experience, becoming better cricketers, fostering closer friendships, and the opportunity to showcase who we are as West Indians while displaying true sportsmanship. Cricket helps to bring us together as West Indian people, so we shall continue to feel delighted that the CUT Les Harris Cricket Tournament is back."
Johnson is also the President of the Windward Islands Teachers Union (WITU) of St.Maarten which is a member of the CUT.
The Caribbean Union of Teachers (CUT) is an umbrella body for teachers in the Caribbean from Bermuda in the north to Suriname in the South. Membership in this body includes twenty-six (26) teachers' unions from Anguilla, Antigua and Barbuda, Bahamas, Barbados, Belize, Bermuda, British Virgin Islands, Suriname, Haiti, Dominica Grenada, Guadeloupe, Guyana, Jamaica, Montserrat, Nevis, St. Maarten, St. Croix, St. Kitts, St. Lucia, St. Vincent, and the Grenadines, Trinidad & Tobago.