~Attorney Brenda Brooks was elected president of the board.~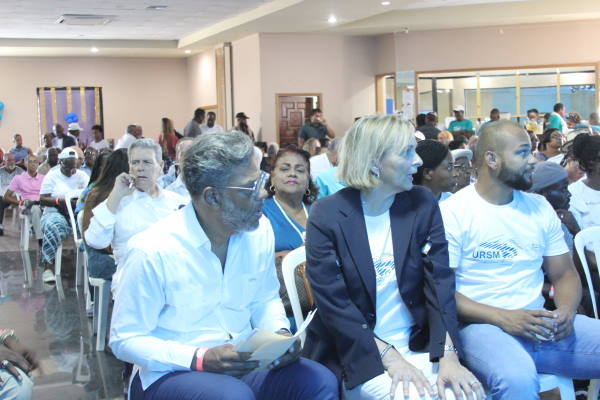 Cole Bay:--- A sizeable crowd turned out to the URSM's first congress held on Sunday afternoon at the Tropicana Ball Room in Cole Bay. Attorney at law Brenda Brooks was elected president of the URSM board while the other elected board members are Veronica Webster Jensen, Josianne Artsen-Fleming, Stuart Johnson and Colomarino Hennis.
The elected leader of the URSM is its founder Dr. Luc Mercelina with Chris Wever elected as the deputy leader.
Among the supporters on Sunday for the new party that was formed in 2021 are many persons that ran on the UPP slate in previous elections among them are Gracita Arrindell who also left the party she established and joined hands with Dr. Mercelina, former UPP candidate Iris Arrindell and Veronica Jenson, Johan Janchi Leonard, who also ran on the UPP slate in past elections.
Several justice workers are among them including Wendel Thode and Rogerrel Mauricia,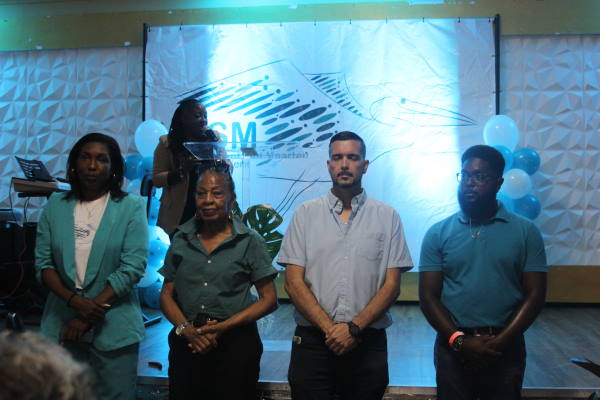 Joining ranks with URSM is Prince Herbert Martina from the National Alliance, and Richnel Brug who ran on the USP slate while newcomers are Julian Rollocks Junior and Attorney at Law Sjamira Roseburg.
Ever since URSM launched its party its founder and leader Dr. Luc Mercelina have been working tirelessly to recruit candidates to contest the 2024 Parliamentary elections that are tentatively set for January 24th, 2024.
Supporting URSM and its team is former President and Senator of Saint Martin Louis Constant Fleming. Also at the URSM congress were members of the Democratic Party taking keen observation as to what the new political party on St. Maarten is aiming at.
URSM party president Brenda Brooks addressed the attendees by first thanking them, Brooks who is no stranger to the St. Maarten community said taking on this challenge reminds her of the days she spent with her parents who helped mold her,
"Their passion to fight for a fair and better government has ignited the fire within me to fight for a fair and better Country.
So, to set the record straight (and I know some of you are wondering), I am not a candidate running for office, but I am however, a deeply concerned individual desiring a change for this Country. A change that gives me confidence that there will be a great Country for my children to inherit, a Country they can be proud of. So, I've decided to be a part of that change I want to see, and I truly believe that URSM is that change."