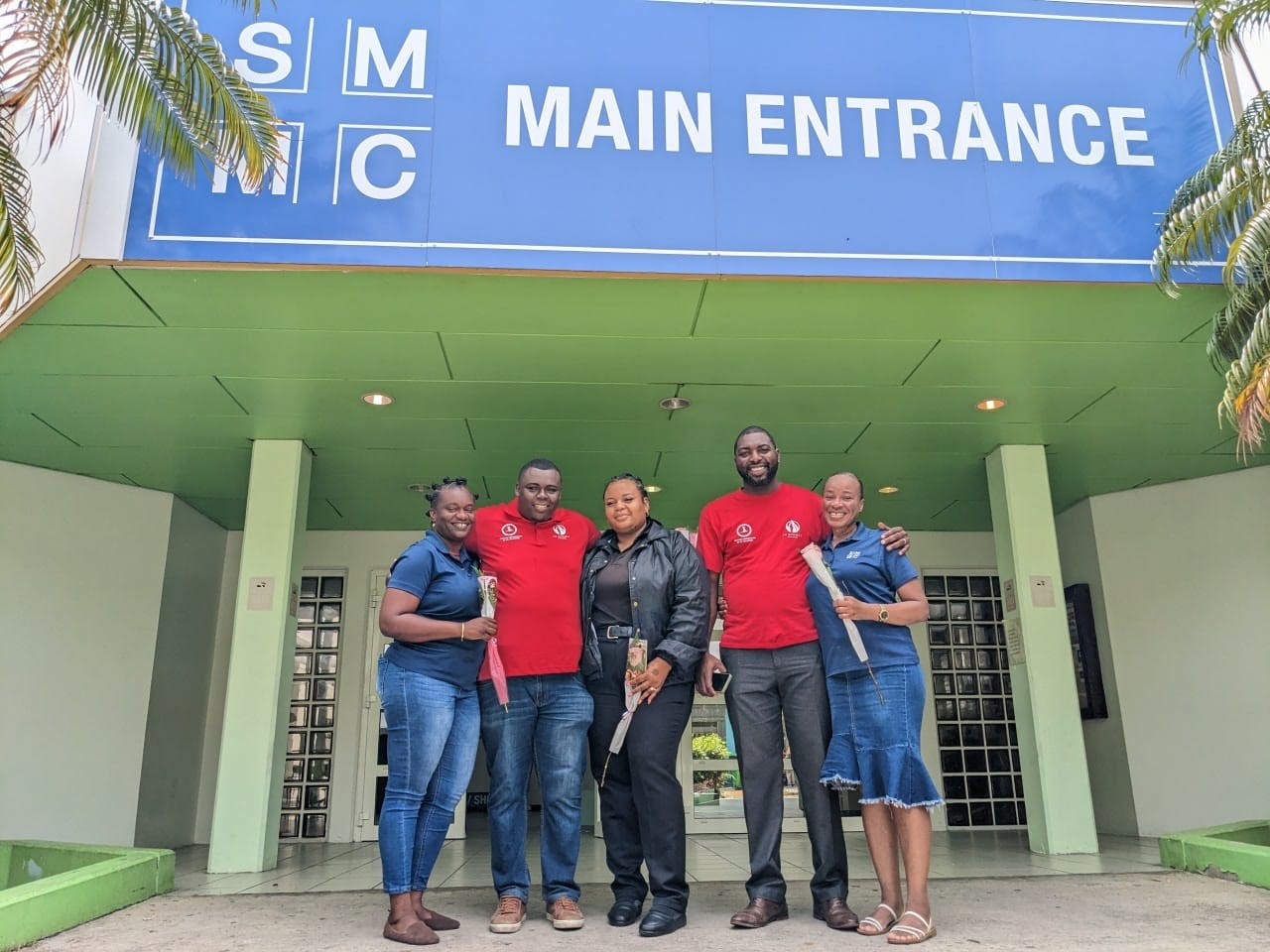 PHILIPSBURG:--- Le Sommet Foundation in collaboration with the Haitian Association of Sint Maarten (HASMA) successfully completed their third annual 1000 Rose Mother's Day Giveaway on Sunday, May 14th. The foundation's board and team members distributed roses and Mother's Day cards to various establishments around the island, including the White & Yellow Cross and St. Maarten Medical Center. Recipients were grateful for the gestures of appreciation and love, and the team was touched by the emotional reactions they received.
"Mothers are the pillars of our families and communities, and it is our duty to honor and appreciate them every day, especially on Mother's Day. We are proud to continue this tradition of giving back and showing our love and respect for the amazing women in our lives. The 1000 Rose Mother's Day Giveaway is an event we look forward to each year," said Fabio Doralice, President of Le Sommet Foundation. "Our goal is to put a smile on their faces, and this year's event was no different. We are grateful to our partners and supporters who help us make this initiative possible, and we hope to continue spreading joy and love in our community for years to come."
Le Sommet Foundation is looking forward to the French & Latin Mothers' Day.
We encourage everyone to join our celebratory efforts and support our cause. Donations are welcomed and appreciated; Together, we can put a smile on the faces of our beloved mothers, mother figures, caregivers and grandmothers.--