Dorot's Royal Academy for Hospitality and Etiquette (Dorot) will open its doors on July 3rd, 2023. The Academy strives to create awareness of the Power of Courtesy on the tourism industry and the economy of the island.
Dorot focuses on etiquette and hospitality as a marketing tool and stands for passing on knowledge, skills, insights, and wisdom so that consistency is created. This entails the administrative organization of restaurants, hotels, and resorts, including recruiting and training staff and individuals in hospitality etiquette, customer/guest service, guest relations, and proper manners, to improve personal and business results.
Through research and observation in 2022 by Natatia Gefferie, and through diverse conversations with some hotel directors and directors of institutes that provide hospitality programs, she had seen that gap in the market for herself that a friend tipped her off about: the need for training and education in among others guest relations, etiquette, front office, and hospitality communication. Having the right attitude and knowing how to react in for example a complaint situation is of immense importance for both business and personal gains. As a result, Gefferie decided to open an academy as a solution to these issues.
The academy offers the following services:
Programs Private market
Etiquette course, individual modules (5 hours per module)
Etiquette Program, all 5 modules (6 weeks)
Front Office Program (3 months)
Hotel Management program (3 months)
Royal Program, includes all the above-mentioned (6 months)
Programs Business market
Mystery Guest Program
Training programs based on the needs of the company
Front Office Operations
Etiquette Solutions, incl. Telephone Etiquette
Guest Relations & Customer Service
Complaint Handling
Hospitality Verbiage
And more!
Johanna Wondel, Chief Finance Officer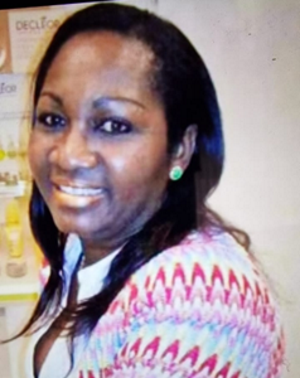 Johanna Wondel, a seasoned professional with expertise in the banking industry and entrepreneurship, has always been a hard worker, constantly striving to achieve her goals. With a unique background that spans both Suriname and the Netherlands, and as the owner of a successful beach resort in Suriname, she aspires to inspire young people to follow their passions.
"Passionate about making a difference and uplifting the hospitality industry, I was immediately actively involved in opening the academy on Sint Maarten, when Natatia approached me."
Recognizing the potential in the hospitality sector, Mrs. Wondel aims to expand this industry by partnering in establishing these specialized training programs on Sint Maarten.
Susan Groenefelt- Leysner, Chief Sales Officer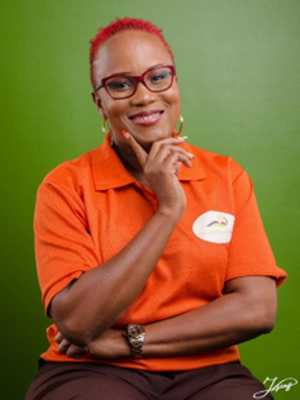 Susan Groenefelt- Leysner, mother of three and happily married to loving husband Winston Groenefelt, is a part-time teacher and full-time owner of a successful travel company with two branches in Suriname. At the age of eight, she was already enterprising and sold her homemade Maizena cookies. She also often helped her mother prepare and sell various dishes.
"When Natatia pitched me her idea to open an academy on Sint Maarten, I instantly committed, since I believe that tourism stands and falls with Hospitality."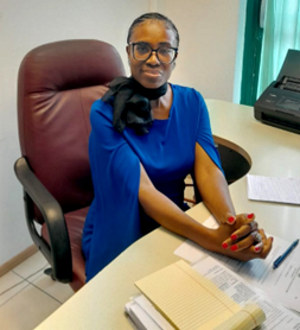 Natatia Gefferie, Chief Executive Officer
Natatia Gefferie always had a passion for courtesy, making others feel comfortable and at home. Because of this passion, she studied Hotel Management, Hospitality, and Etiquette. With more than 15 years of experience in the hospitality industry, as a manager and as a licensed trainer and educator with etiquette as her core she started her hospitality consultant and training business in Suriname. And now she's passing on her knowledge to the Caribbean, starting with Sint Maarten.

"I approached Johanna Wondel and Susan Groenefelt because of their integrity and their love for hospitality. They were in as they also saw the importance and the need of such a company from their business insight. And because of this understanding between the three of us Dorot's Royal Academy for Hospitality and Etiquette was born."
One mind, One goal
Driven by their dedication to empowering individuals and fostering economic growth, the ladies are committed to creating opportunities and nurturing talent in the hospitality sector. Through their academy, they aim to contribute to the development of the local community and the region as a whole.
The Vision
The vision of these ladies is to providing this valuable education not only on Sint Maarten but on the surrounding islands as well. Together they will cover their tentacles across the Caribbean.