~ Police have 21 active cases with 17 suspects. ~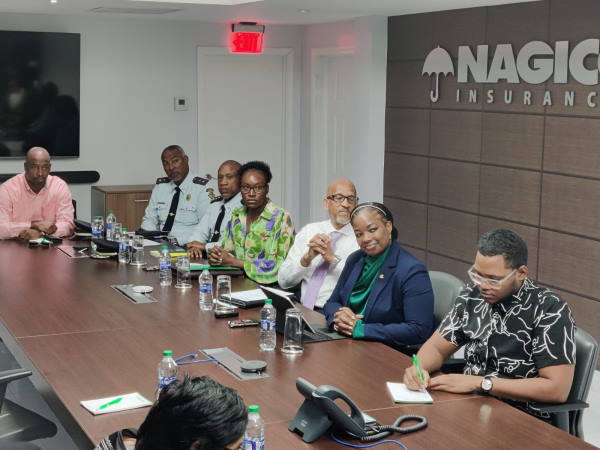 PHILIPSBURG: --- Nagico Insurance has taken the initiative to strengthen the fight against the fraudulent insurance policies that are circulating on St. Maarten.
Eric Ellis Marketing Director of NAGICO Insurances along with the Minister of Justice Anna Richardson and the Chief Commissioner of Police Carl John made the announcement on Wednesday at Nagico's head office.
The new policy schedule will be launched on June 12th, 2023, and will run until September 15th, 2023. The new motor policy s will then be the only document that will be accepted by all other stakeholders including the police. Motor vehicle insurers are asked to visit NAGICO's headquarters or their license brokers to pick their new motor vehicle policy schedule that will be available as of Monday, June 12th, 2023.
Ellis said the new document has several security features that cannot be duplicated, one being a watermark and a tracking number, other security features are also included but have not been disclosed.
The new document will not apply to motor vehicles that are insured at Nagico's French side branch since there are no identified fraud cases on the French side while the French side has the vignette in place.
Ellis warned motor vehicle owners that insurance policies can only be purchased from a licensed insurance company or licensed broker. He noted that after the cases have been identified, some persons disclosed during the interview held with the police and insurance companies that they purchased the fraudulent policies from individuals and not insurance companies.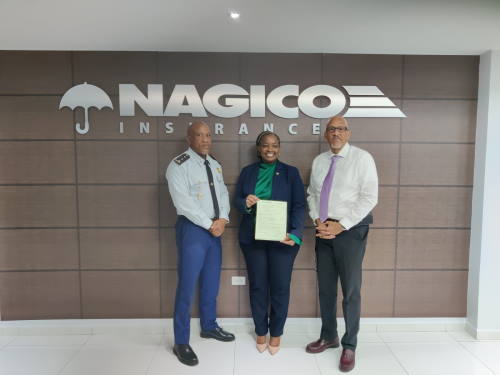 Asked if insurance companies would continue selling a short-term policy that is being used to uplift inspection cards and license plates, Ellis said that NAGICO insurance does not sell the one-month policy that police have encountered. He said though he could not speak for licensed brokers, however, warned that such policies should not be sold by any insurance company or brokers.
Minister of Justice Anna Richardson complimented Nagico Insurance for taking the initiative to strengthen their measures to fight against fraud, however, she is very much concerned about the impact this would have on victims of accidents.
Chief Commissioner of Police Carl John confirmed that police has 21 active cases with 17 suspects all of which are handled by the Prosecutor's Office.