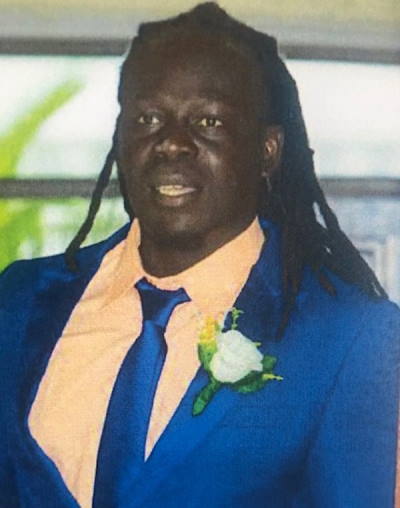 PHILIPSBURG:--- The police force of St. Maarten is seeking the public's assistance in locating a missing person.
His name is Mr. Dwayne Andre DUHANEY.
Mr. DUHANEY was last seen on Monday, June 5th, 2023, when he left his residence to go to work between the hours of 05:00 am and 06:00 am.
He was wearing a blue sage cargo t-shirt and gray working pants at the time of his disappearance.
We urge anyone with information about Mr. Dwayne Andre DUHANEY'S whereabouts, or who may have seen him to contact the police station immediately.
Your cooperation in this matter is greatly appreciated.
Numbers to contact:
K.P.S.M. headquarters: +1721- 5422222
Emergency hotline: 911
Hotline: 9300
SMN News was informed this evening that the missing person Dwayne Andre DUHANEY has been found, he is in good health and is safely home with his family. Police have since confirmed that the missing man was found and is safe.