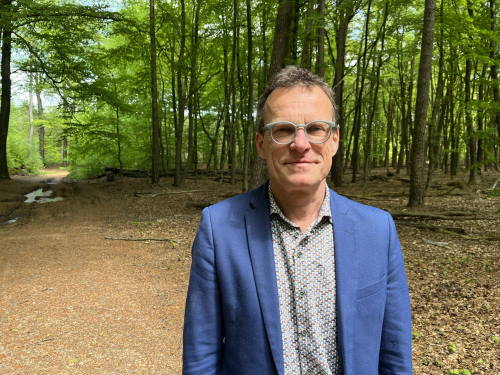 BONAIRE:--- Since June 2023, Mr. Arno Willems has been serving as the Royal Representative of Patroness Her Royal Highness (H.R.H.) Princess Beatrix for the Dutch Caribbean Nature Alliance (DCNA). He succeeds Mr. Jaap van Leeuwenburg, who held the position from 2009-2023 and has recently retired. The DCNA is a non-profit organization established to protect nature and promote sustainable management of natural resources on the six Dutch Caribbean islands.
Mr. Arno Willems (1959) studied forestry at the Agricultural College in Wageningen. He has worked at the Wageningen University of applied sciences, at Staatsbosbeheer (Dutch government organization for forestry and the management of nature reserves), at the Ministry of Agriculture, Nature and Food Quality, and in Mali for the Dutch Volunteer Foundation. He has also performed consultancy work in the Balkans, the Caucasus, and in several African countries. His field of activity includes forestry, nature conservation, and agriculture. Since 2013, he has been Steward of Kroondomein Het Loo, a royal estate of more than 10,000 hectares. According to him, nature management is mainly human work, and being careful with nature is very sensible: "We only have one!"
"We are extremely proud of DCNA's Patroness HRH Princess Beatrix. HRH Princess Beatrix has a special bond with the Dutch Caribbean and has always supported our work to protect the beautiful tropical nature. We are also very grateful for her support and the pleasant cooperation with her former representative Mr. Jaap van Leeuwenburg. We look forward to continuing the work with Mr. Arno Willems," said Hellen van der Wal, Chairlady of DCNA.