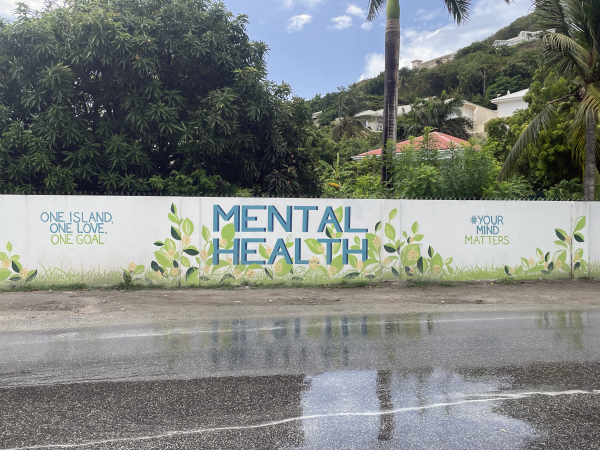 PHILIPSBURG:--- Sint Maarten's healthcare sector will receive significant investment in the coming years through the Improving Mental Health Services Project with a goal to sustainably improve the entire mental healthcare chain. The project will seek to improve access and quality in service delivery and contribute to the construction of a new mental health facility geared towards future demand.
Recognizing the urgent need for more effective and accessible mental healthcare, Minister of Public Health, Social Development, and Labor (VSA) Omar Ottley is pleased that this project is well on its way to successful implementation.
"Mental health is a critical aspect of our overall well-being, and it is imperative that the national mental health system is robust and adequately resourced to meet the growing demand for mental health services. By advocating for policies that promote accountability, coordination, and collaboration among stakeholders, the project will seek to establish a framework that fosters innovation, efficiency, and best practices in mental healthcare," said VSA Minister Ottley. "The Government of Sint Maarten, and specifically the Ministry of VSA, is dedicated to working collaboratively with stakeholders, including government agencies, healthcare providers, and advocacy groups, to address the current gaps in the system and create lasting improvements."
The project is based on the Ministry of VSA's strategic goals and is in line with current mental health-related reforms. The Ministry aims for better governance, building capacity, offering quality care in communities, promoting preventive programs, and enhancing collaboration among stakeholders. The project will strengthen the mental care system involving various health and social sector stakeholders to improve services. The project also supports the development of a new facility for the Mental Health Foundation, Sint Maarten's only mental health facility, to meet future needs.
Improving mental health services is crucial for Sint Maarten's resilience and disaster response, and the Government considers investing in psychosocial support and mental health a top priority. This involves ensuring that mental health services are available and accessible to individuals in need, regardless of their background or socioeconomic status. By advocating for increased funding, improved infrastructure, and workforce development, this project aims to strengthen the capacity of mental health providers to deliver quality care and support.
"With the support of our own National Recovery Program Bureau, Sint Maarten is set to launch this much-needed mental health project. It focuses on strengthening our national mental health system, updating the financing system, and constructing a new mental health care facility. By addressing mental health and psychosocial issues, we align with SDG 3, ensuring healthy lives and promoting well-being for all. This transformative project reflects our commitment to leaving no one behind on the path to progress, fostering a healthier and happier Sint Maarten for generations to come. It is my hope that through this collaboration, we can begin to build a more resilient and compassionate nation, one that cherishes the wellbeing of all," said Prime Minister Silveria Jacobs.
The Steering Committee of the Sint Maarten Trust Fund approved the project earlier this year, after months of preparatory work by the Ministry and the stakeholders. The legal agreement was signed on August 4, 2023. Over the next six (6) months, the project team will work out the project activities more in detail and consult with stakeholders in the healthcare field to further streamline how the project will be implemented in the coming years.
The Sint Maarten Trust Fund is financed by the Government of the Netherlands, managed by the World Bank, and implemented by the NRPB on behalf of the Government of Sint Maarten. For more information, the public is invited to visit www.nrpbsxm.org/mentalhealth