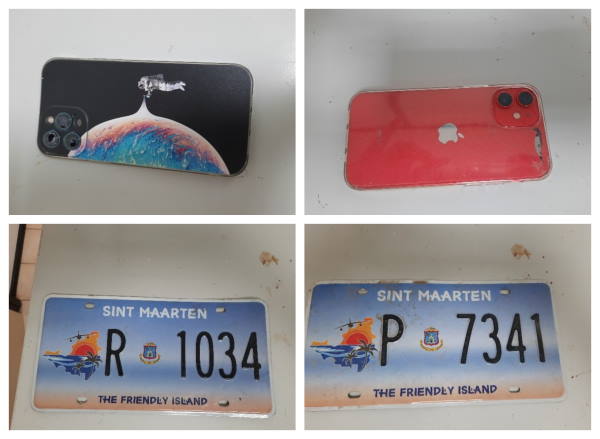 PHILIPSBURG:--- The Sint Maarten Police Force (KPSM) is starting a new initiative aimed at facilitating the return of lost personal effects and official documentation to their rightful owners. These items encompass essential documents such as identification cards, bank cards, travel documents, number plates, and other personal records.
In recent weeks, the KPSM made a list of all these lost items, ranging from identification cards to indispensable travel documents. These items have been voluntarily brought to the police station by concerned individuals and conscientious residents. Presently, these items are held at the Philipsburg Police Station.
In the pursuit of reuniting these possessions with their rightful owners, the KPSM cordially requests individuals whose names appear on the list of lost items to visit the Police Station during regular office hours.
Details for Document Retrieval:
Location: Sint Maarten Police Station, Philipsburg
Office Hours: Monday through Friday, from 08:30 AM to 04:00 PM
During your visit to the Police Station, kindly request assistance from the designated team leader, who will provide guidance throughout the process of verifying your ownership of the lost documents. It is imperative that you bring valid identification or any supporting documentation that can confirm your identity.
CARL ANDREW THOMAS
YOHAN JOSUE JACOBIN
AGENE ALEXY
CARLOS FRANCISCO MARIA GAVILAN
NATALIE ANN-MARIE PURCELL
ANDY GEORGES PETERSON
MAX JUNIOR LAKE
UNKNOWN
JOSE RUBEN MENDOZA FERNANDEZ
CYRIL FRANCIOS CLAUDE DESROCHES
ROSALEE COWELL
DON JOSEPH JUNIOR LEOGAL
CHANAYLE BRAYBOY MAISONET
NANCY KOSTA
JOSEPH PAUL AZZOPARDI
OMAR DIVIRAY JEREMIAH FRANCIS YORK
ANTHONY SMITH SAMUEL
STEVLIN EBANKS
MARIO ALANZO JUNIOR MILLS
VTINIA KYSHANA SONAIDA EUSON
KPSM Press Release.