Caribbean Justice Enters the AI Era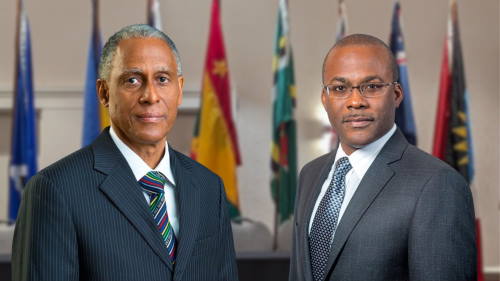 A new collaboration in the Caribbean justice sector promises to bring welcome upgrades to the region's legal system, through the power of artificial intelligence (AI).
The Caribbean Court of Justice (CCJ) and the Caribbean Agency for Justice Solutions (CAJS) on November 11 announced a partnership to enhance legal and judicial research across the region using AI-powered technology.
The CCJ will be the first court to use a new AI-based tool developed by the CAJS called Adaptive Information Discovery Assistant, or Aida, which provides judiciaries and legal researchers with streamlined discovery and analysis processes.
"The introduction of these new AI tools by CAJS is a watershed moment for the Caribbean judicial landscape," said Adrian Saunders, President of the Caribbean Court of Justice.
CAJS is developing the Aida-assisted portal to give legal professionals upgraded research capabilities based on CCJ case law, rules, and procedures.
"Aida will also be used to provide the public with new and more accessible tools to better understand the work of the Court and its vital role in the Caribbean. Ultimately, these innovations will fortify the foundations of justice delivery in our region," Saunders said.
Bevil Wooding, Executive Director, CAJS, said that the partnership has positive implications for judiciaries throughout the Caribbean.
"Our legal and technology teams have been consistently working towards solutions that elevate the capabilities of Caribbean judiciaries," Wooding said.
"The Aida AI platform is not just a tool. It's a catalyst for transformational change, setting the stage for a more efficient and responsive legal system in the Caribbean," he added.