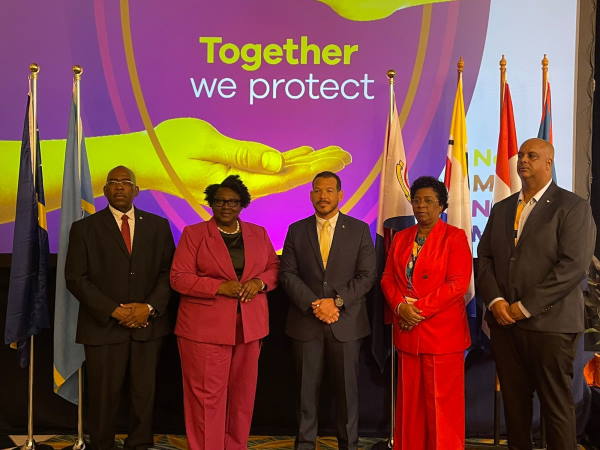 PHILIPSBURG:--- Today, the Ministry of Education, Culture, Youth, and Sport is pleased to announce the extension of the Memorandum of Understanding
(MOU) dedicated to the rights of the child. The MOU initially signed on the 31st of October 2023, underscores the government's unwavering commitment
to the well-being, protection, and empowerment of every child in Sint Maarten.
The extension of the MOU reflects the government's dedication to fostering an environment where the rights of every child are prioritized and preserved.
By renewing this commitment, the Ministry aims to continue building a Sint Maarten where children can grow, learn, and dream without fear or hindrance.
In a statement, drs. Rodolphe E. Samuel, the Minister of Education, Culture, Youth, and Sport, emphasized the significance of this extension. "Our
commitment to the rights of the child is at the core of our mission. By extending the MOU, we reaffirm our dedication to creating a nurturing environment where every child can thrive and reach their full potential."
Furthermore, the Minister took the opportunity to extend heartfelt congratulations to the youth of Sint Maarten. "The energy, passion, and
resilience of our youth are commendable. We celebrate your accomplishments and encourage you to continue striving for excellence in education, culture,
and sports. You are the driving force behind positive changes in our community."
The Ministry acknowledges that challenges persist, including discrimination, violence, and barriers to essential services for some children on the island. As a
community, the Ministry urges collective efforts to address these issues and create an inclusive environment where every child can flourish.
In celebrating the International Day for the Rights of the Child on November 20th, the Ministry invites the community to reflect on the progress made and
the work that lies ahead. The day serves as a reminder of our shared responsibility to protect and uphold the rights of every child.
The Ministry of Education, Culture, Youth, and Sport is committed to providing quality education, promoting cultural diversity, fostering youth development,
and supporting sports initiatives to create a vibrant and inclusive society in Sint Maarten.