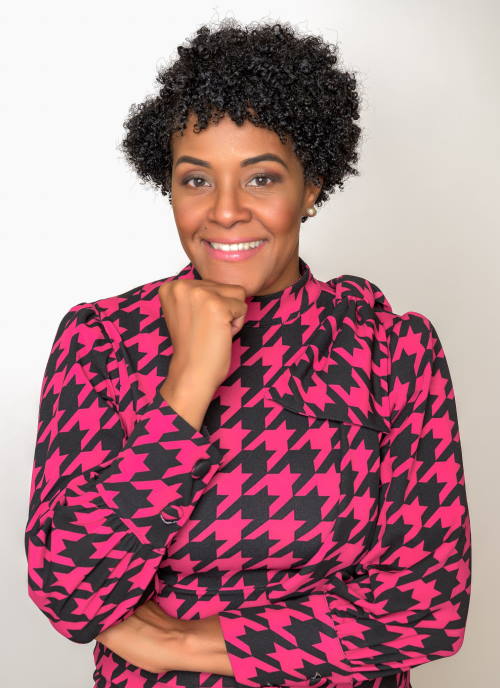 PHILIPSBURG:--- On Monday 20th November 2023, Independent Member of Parliament Solange Ludmila Duncan announced that she will not be a candidate in the upcoming parliamentary elections in January.
"It is with a mix of emotions that I announce that I will not be running in the 2024 elections. Serving the people of St. Maarten has been one of the greatest honors of my life, and I am immensely grateful for the trust and support that was given to me over the last four years," stated Duncan.
The MP emphasizes that the decision was not an easy one. "People have asked me why and the answer is this. To be honest, I am not happy. I am someone who pours their heart and soul into their work and being a Member of Parliament just doesn't fit who I am. More importantly, I have not been able to effect the change I wanted to. Politics in this day and age seems more about self than country. It's an uphill battle but even though I am walking away at this moment, it's still a battle worth fighting for," Duncan added.
"To people who say 'But we need people like you in there', I say… that's true and I tried! Over 13 years ago, after completing my studies, I moved back home to become a civil servant. In 2018, I believed that I could make a difference at the highest level, and instead of only complaining I entered the political arena. I fought the good fight. I dared greatly," added Duncan.
When asked about advice to new candidates, Duncan says that it is important for new politicians to put integrity first and spend time learning about the dynamics of St. Maarten politics. "It took me a while to understand that becoming an MP is more complicated than it appears. Small island politics means that every issue becomes complex because there are so many players with different motives involved. It's easy for new candidates to be pressured into making decisions they may not agree with but they need to remain steadfast."
"When I went independent last year, it was because of a serious misalignment with the values of and the direction in which my former party was headed. It had nothing to do with any promises to me that went unfulfilled. The difference between myself and even some of my colleagues and those who went independent in the past is that we did it out of personal principle and not to form a new Government in which we held positions. There are those who want to continue the narrative that persons who leave their party are doing it out of self-interest and should be punished for not falling in line. I think this time around the people are seeing a different picture. I received a lot of support and praise for my decision. It was the right one for me and one that I do not regret to this day."
Duncan states that whether she is in or out of the political arena, her contribution to the development of St. Maarten continues. "I will always work to make a positive impact on policy development in my country. There's still so much work to do in creating opportunities for creatives and improving the lives of families with children with special needs. I have so much exciting projects coming up through my non-profit work, this is only the beginning," stated the MP.
"I want to express my deepest gratitude to my team, family, friends, fellow colleagues, and everyone who I've worked with over the last few years. A special thank you to my supporters and those who voted for me over two elections. It has truly been my honor," concluded the Member.