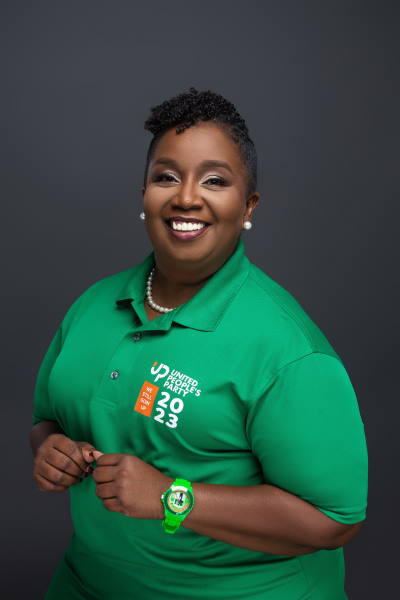 PHILIPSBURG:--- Tamara E. Leonard, a former Member of Parliament of Sint Maarten, has announced her decision to return to Parliament by running in the upcoming election. With a track record of tangible accomplishments, Leonard is determined, after taking a step back for personal healing, to continue her work in addressing the pressing issues facing our country. Her campaign slogan, "The Proven Remedy," reflects her commitment to continue making a positive impact in Sint Maarten.
Throughout her tenure as an MP, she has demonstrated her dedication to fighting for the people as well she has spearheaded initiatives that have benefited the community.
One of Leonard's achievements was proposing legislation to increase the penalty for rape and establish an official offender registry. This is a serious and sensitive issue that plagues our country. Recognizing the need for a safer society, she addressed this critical issue, showcasing her commitment to protecting the rights and well-being of all citizens.
In addition, Leonard's efforts extended beyond law enforcement. She recognized the importance of amending the traffic ordinance to allow the option of taking the driving exam in automatic transmission, accommodating individuals with specific requirements.
Leonard played a pivotal role in amending the country's annual budget of 2019 to secure meals for underprivileged students as part of a pilot project at public elementary schools.
Another accomplishment of Leonard is the successful extension of maternity leave from 12 to 16 weeks. This achievement ensures that mothers have ample time to bond with their newborns and take care of their own well-being. Moreover, she championed, proposed, and experienced the approval of the inclusion of a seven-day partner or paternity leave, recognizing the importance of family support during these crucial moments.
Looking ahead, Leonard intends to propose within 100 days of being re-elected, an animal ordinance aimed at promoting the wellness and protection of stray dogs and cats in Sint Maarten, reflecting her commitment to animal welfare and emphasizing the importance of legislation in safeguarding their well-being.
Additionally, this law will establish a framework to address the issue of invasive species, like monkeys and iguanas, that pose a threat to our agriculture. By tackling these issues head-on, Leonard aims to create a better and safer environment for both animals and our community.
Also within 100 days of being re-elected, Leonard plans to submit a disability ordinance, addressing the needs and rights of individuals with disabilities and chronic illnesses in our community.
Tamara E. Leonard's dedication to serving the people of Sint Maarten is evident through her proven work and commitment to making a positive difference. With her platform focused on family, business, animals, education, and laws, she is ready to continue her transformative journey and build a better future for our nation.