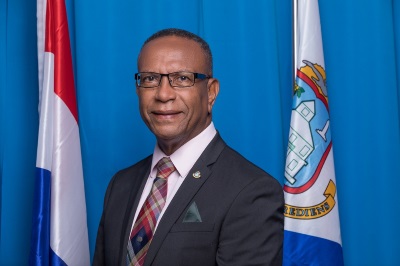 PHILIPSBURG:--- As we go through this Easter season, I pray that each of us takes some time to reflect on the mercies of Our Almighty God and the loving kindness extended to us through the life, death, and resurrection of His Only-begotten Son. Knowing that in Our Saviour, we have a living hope, we can walk in that faith into a brighter future.
While we commemorate the Messiah's death, burial and resurrection, we can liken our island's recovery process to His passion. As a country, we passed through one of the worst devastations in September 2017. Life, as we knew it on our beautiful island, ceased to exist for a time. Months of economic darkness entombed us. Yet, as we work together, united and focussed, we have seen the breakthrough to a time of renewal on Sint Maarten.
It is still early in our recovery, and sometimes it may seem as though this renewal is a figment of our imagination. But as God is real and Jesus lives, Sint Maarten too is rising and rebuilding to a better, more sustainable development. We must continue in our commitment to reset and rebuild with unity of purpose and a focus on our goals.
As you spend some time this weekend with loved ones, family and friends, may your time be peaceful and pleasant. Should troubles come, seek to resolve them without violence. Let us teach our children that we can choose to walk away from fights, pursue a path of peace, and offer forgiveness as much as we pray for forgiveness ourselves.
On behalf of the Ministry of Education, Culture, Youth and Sport, I wish you a Happy Easter!