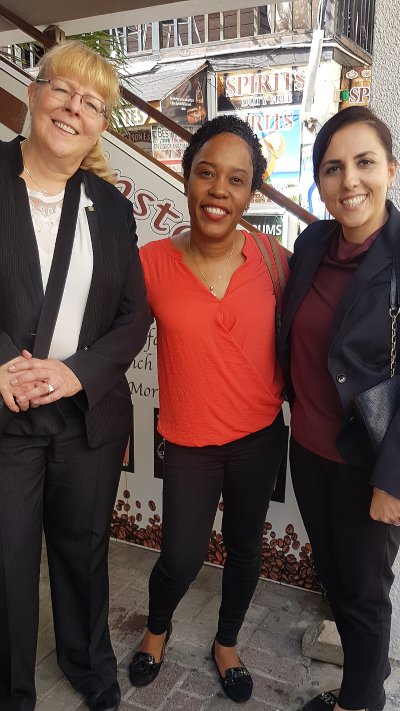 PHILIPSBURG:---The World Bank Group representatives Ms. Khaleda Atta, Senior Operations Officer, and Hannah Messerli, Senior Private Sector Development Specialist in Tourism recently met with the President of the St.Maarten Small Properties Association (SMSPA) Ms. Nzinga Lake to discuss various matters in relations to tourism developments on St. Maarten. Topics discussed were gathering of statistical data, implementing policies, economic opportunities, cultural heritage, product development, and future tourism developments.
In the meeting with the representatives of the World Bank Group, Ms. Lake also took the opportunity to discuss the overview of the association and challenges being faced in the economy post, Irma.
"As an association, our mission and goals are to continue working in the best interest of our members and to continue having open and concrete discussions with all stakeholders within our community, regionally and internationally. "That also includes the World Bank Group, said Lake.