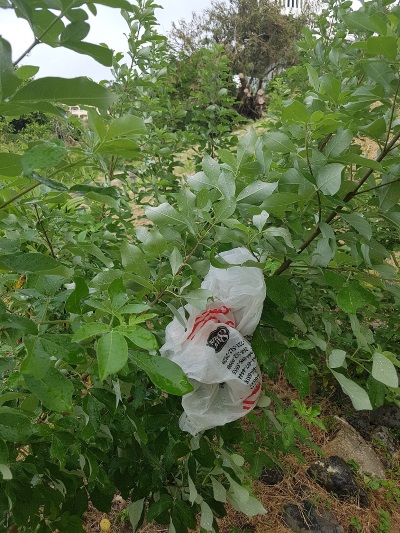 PHILIPSBURG:--- The St. Maarten Chamber of Commerce & Industry (COCI) says it supports the ban of single-use plastics and applauds those in the business community who have moved to only using reusable and biodegradable products.
According to the St. Maarten Nature Foundation, at least nine million tons of plastic enters the world's oceans each year, a rate that has increased 100 times in the past 40 years. If current trends continue there will be more plastic than fish in the ocean by 2050.
The foundation adds that single-use plastic bags, straws, balloons, cups, cutlery, and Styrofoam food containers are some of the most environmentally damaging products on the island. These items do not biodegrade and stay in the ecosystem and oceans forever, causing impacts to the environment, animals, and humans.
In addition, plastic releases harmful chemicals when it breaks down into smaller pieces that are ingested by marine life and eventually humans.
The Nature Foundation says that one million sea birds and 100,000 marine mammals are killed annually from plastic in our oceans. 44 percent of all seabird species, 22 percent of cetaceans, all sea turtle species and a growing list of fish species have been documented with plastic in or around their bodies.
It was stated in the media that bar and restaurant Topper's had switched to using only reusable and biodegradable products instead of environmentally damaging single-use plastics.
The Nature Foundation recently stated that several other businesses have already switched to reusable and biodegradable alternatives products such as Dinghy Dock Bar, Buccaneers Beach Bar, Lagoonies and Coconut Reef Tours.
"It makes good business sense to do away with single use plastic materials and replace that with reusable and biodegradable products. A number of members of the business community have taken the initiative to go green and lower their carbon foot print and we at COCI applaud them for this and encourage other businesses to do the same.
"A number of other Caribbean islands putting legislation in place to ban single use plastic shopping bags, plastic drinking straws and styrofoam boxes. Due to our tourism-based economy, plastic products inundate the landscape of the country, but moving away from this is an investment in our future.
"Plastics create havoc on our environment if not properly disposed of. Consumers are encouraged to use reusable shopping bags because this will benefit not only you but the environment overall. The St. Maarten Nature Foundation has informed the community over the past months about the dangers of plastics to human and animal life.
"We strongly encourage the Executive and Legislative branches of Government to move quickly to ban single use plastics and promote environmentally friendly alternatives to the benefit of the tourism-oriented economy as well as the image of the destination," COCI Executive Director Anastacio Baker said on Sunday.
PHOTO CUTLINE: A photo of a plastic bag stuck in the tree.