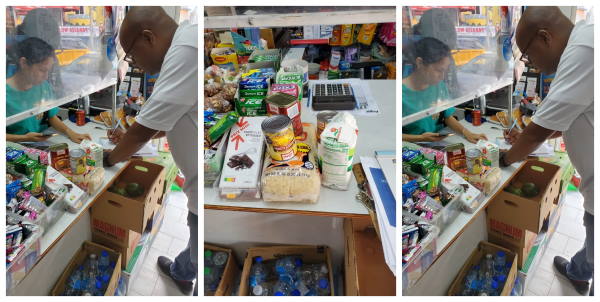 PHILIPSBURG:--- The Economic Controllers of the Inspectorate of Economic and Transport Affairs (IETA) continue to execute controls in local supermarkets for adherence to the regulation on the maximum price for the basket of goods as well as checking the price of gasoline and diesel being sold at local gas stations.
Last week the Economic Controllers visited all local gas stations on the Dutch side to verify that the new price of ANG 2.268 and ANG2.002 per liter, for ULG (gasoline) and Gasoil (diesel), respectively went into effect on November 21, implemented.
Additionally, price controls in supermarkets continue with additional fines being issued to supermarkets on Billy Folly Road and on A.T. Illidge Road for items in the basket of goods that were being sold at a price higher than permitted by the Minister of TEATT. Fine amounts start from ANG250 to a maximum of ANG10,000.
Price controls will continue and the IETA is calling on supermarkets (big and small) to comply in order to strike a balance between market forces and the well-being of the populace.
The Ministry of TEATT has created the website www.maxpricesxm.com to inform the community on price developments, regulations and more. We encourage you to use this platform to view the most current basket of goods price list, report violations, and shop around based on price comparisons and weekly specials.